Introduction
"Do you know the only thing that gives me pleasure?" oil magnate John D. Rockefeller once asked, "It's to see my dividends coming in."
Rockefeller was, perhaps, the richest man in recorded history. He got into the oil business when oil was a barely understood commodity and created the world's first too big to fail multinational conglomerate. Adjusted for inflation, his net worth is estimated to have touched a peak of $336 billion. Understanding this wealthy and successful businessman's obsession with dividends could be the key to unlocking the secret to financial freedom.
Rockefeller, or any other business or investments tycoon will be quick to point out that there is only one way to gain financial freedom – earning passive income from wealth.
In other words, yield on investment is often the single most important element of financial freedom for an individual. While there are many ways to create passive income, some of the most successful investors have favored one method over time – dividend investing.
Investing in dividend stocks is a strategy that has helped millions of investors create wealth and live off their investments over the generations. It is a technique that has stood the test of time and continues to deliver results for patient and astute investors willing to make the effort.
In this piece, we'll be taking a closer look at dividends to figure out the best way to get started with this form of investing. From fundamental concepts to complex valuation techniques, this piece should help any investor (regardless of experience) get started with dividend stocks and create an income-generating portfolio that guarantees financial freedom.      
Dividend Basics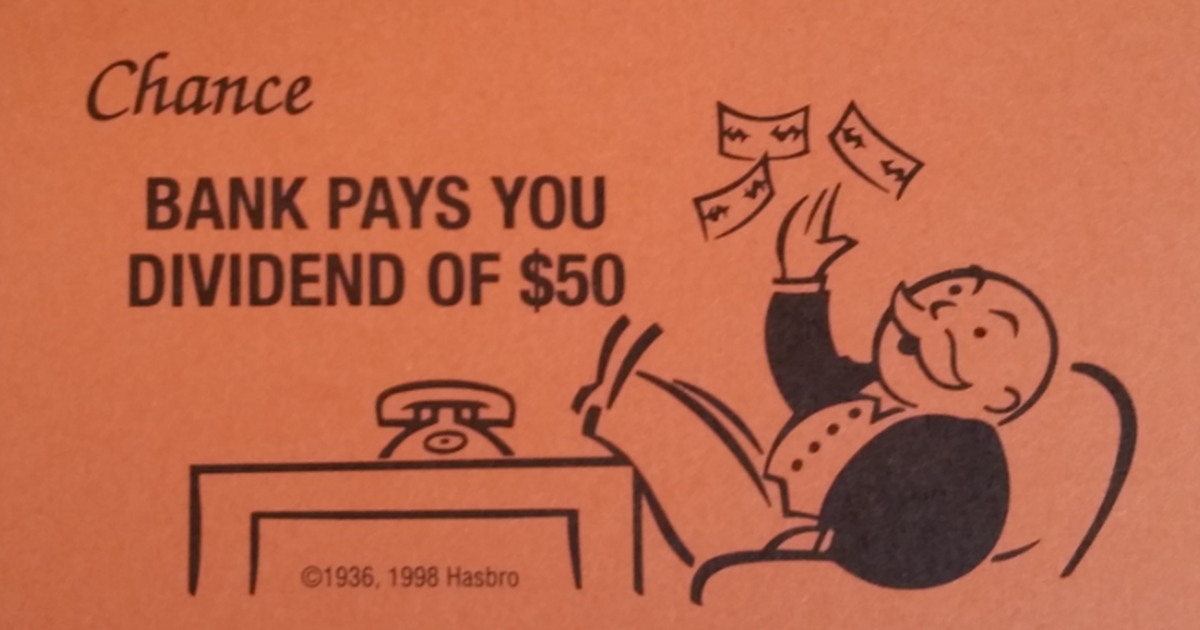 Investing in stocks is about investing in businesses. The point of a business is to generate a profit. But what a company or business does with the profit is where the magic lies.
Let's say you own 100% of a lemonade stand. Luckily, your business generates a profit in the very first year. At the end of this initial year, you have a decision to make. You can either take all the profits out of the business and spend it or you can reinvest it back into the business to help it grow. Usually, the final decision will be a combination of paying yourself and reinvesting.
If you extrapolate this example to a much bigger business that you don't own completely, you can see where dividends come from. Any large publicly listed company may create a profit by the end of the financial year. At the end of the year the company's management team must make the same crucial decision. How much to reinvest into the business to fuel growth and how much to pay the shareholders (owners) of the company? Whatever money is paid out to shareholders is called a 'dividend'.
Another way to think of dividends is as 'free' or 'leftover' cash. When a business sells goods it creates cash. A large part of that cash is used to pay for more goods, pay the company's employees, fund marketing, and a plethora of other expenses. Employees and suppliers must be paid their dues, so they have a claim on this cash. This leaves behind the net profit. However, all of the net profit is not free to use. Management may decide that some of the net profit needs to be held on the company's books for future security. They may also hold cash back to reinvest in business growth.  Whatever is left over is free to use and is generally paid out to the business' owners in the form of a dividend.
Dividends, in other words, is cash that has no other use within the business.  
Why Are Dividends Important?
There's more than one reason professional investors love dividends and income seeking investors should take a closer look at them.
Dividend paying companies are more stable than most publicly traded companies. Dividends cannot exist without healthy and sizable profits. Therefore, only a profitable company can pay out dividends.
Dividends are also remarkably sticky. Once a company has adopted a dividend policy it is very reluctant to slash or adjust the dividend. This is because shareholders and investors see dividends as a promised sum they are owed every single year. It is their rightful claim on the company's profits.
Another reason dividends are important is because they signify optimism. Management will not pay part of the profits back to shareholders if it expects rainy days or saturated profits. Declaring and sustaining a dividend is a signal that the management believes the company will continue to grow and roll in the dough.
Professional investors take these indications seriously when valuing a company. Dividends can be used to size up an opportunity and effectively place a value on the whole business. The dividend discount model, gordon growth model, and dividend yield are all methods of calculating the actual value of a business by the dividends it pays out.
Retirees and income seeking investors also benefit from dividends. While interest rates on government bonds and bank fixed deposits have declined over the past few years, dividend yields have remained steady. The yield on a dividend paying stock could be comparable to rental income from a property or interest yield on a junk corporate bond. In other words, dividends are a safe and accessible option for those who want to live off their investments.
In fact, the income from dividends is so high that a major chunk of the total return from stock markets has been in the form of dividends. A study by Dr. Ian Mortimer and Matthew Page, CFA fund co-managers of Guinness Atkinson Funds, suggests that nearly 52% of the total return of the S&P 500 since 1940 can be attributed to dividends and dividend growth. In other words, dividends account for more than half of the market's return over the long term.
These are some of the reasons dividends are important. Any investor, whether seeking income from investments or not, must include dividend-paying stocks in the portfolio. Dividend investing, in some form, is an absolute necessity to create wealth and achieve financial independence.
The Strengths and Weaknesses of Dividend Investing
As with any other investment strategy, dividend investing presents some key advantages and some unique disadvantages. Let's start with the advantages:
Advantages
Stability:

Perhaps the biggest advantage of a dividend-paying company is the relative stability of the investment. A dividend-paying company is less likely to suffer significant drops in share price, sales, or profits. A Bank of America report found that dividend-paying stocks had a lower beta than the average market. Beta is a measure of volatility in stock prices. Companies that paid dividends had stock prices that were (on average) less likely to move around. This result was consistent across countries and many emerging market dividend-paying stocks have only 80% of the volatility of their key stock markets.  The reason for this is simple – only mature companies pay a dividend. Dividend paying companies are more likely to operate in mature markets which have been naturally saturated, such as telecoms and energy.
Profitability:

When it comes to a dividend-paying company, you can assured of one thing – it's making a profit. Only profitable companies declare or offer dividends to shareholders. This means the financial health of a dividend payer is already better than a high-risk company losing money for many years.
Predictability:

Sales, growth, profits, and new opportunities for a business are all unpredictable. There's simply no way for certain to know exactly how much profit a company will make or how quickly the sales will grow. However, dividends are sticky. Companies are reluctant to cut them in order to avoid sending a bad message to shareholders. So, they usually end up playing safe and declaring a dividend they can sustain very easily.  Apple, for example, spends nearly $13 billion every year on dividends for shareholders. While that may seem like a lot of money, the iPhone maker actually has $261 billion cash pile on the books. In other words, Apple could stop selling or creating a profit for 20 years and still keep paying the dividend it currently pays out. That's the sort of predictability professional investors love.
Cash flow:

For retirees and income seeking investors, there's nothing quite like a dividend. Dividends are a set of payments from stocks that can be high enough to support a living. Some stocks pay dividend yields in double digits. Examples include ARC LOGISTIC PARTNERS LP (NYSE:ARCX) [Dividend yield 11.3%], ENERGY TRANSFER PARTNERS (NYSE:ETP) [Dividend yield 10.7%], and WADDELL & REED FINANCIAL, INC. (NYSE:WDR) [Dividend yield 10.4%]. High dividend yields can also be offered by blue chip companies such as AT&T [Dividend yield 5.4%] and Sunoco [Dividend yield 11.1%].
Tangible Valuation:

Professional business valuation techniques rely on data that any investor can know for certain. The more certainty and predictability in a metric, the more useful it is for valuation. Dividends fit the bill for valuations perfectly. Not only are they the ultimate form of free cash flow, but they are also highly predictable and relatively stable over long periods of time. Techniques such as the dividend discount model and the Gordon growth model use the dividend to figure out the intrinsic value of the whole company.
There's a lot of reasons to add and hold dividend stocks in your portfolio or create an income-focused portfolio consisting of mainly dividend stocks. However, dividends are no silver bullet for financial challenges. Dividends alone cannot offer you an easy way to financial independence. There are certain disadvantages to focusing on dividend investing exclusively.
Disadvantages
Lack of growth:

As mentioned before, dividends are offered by mature companies who do not need the cash for reinvestment. 'Safe', 'stable', and 'mature' are not terms you would associate with phenomenal growth. In other words, dividend investors compromise the opportunity for high growth for high stability and ready cash flows. Companies that are already very profitable have saturated their market. High dividend payers operate in boring industries such as telecoms and energy distribution. High growth companies need all the money they generate to keep fueling expansion. This is why high-tech stocks such as Amazon and Google have never paid a dividend.
Double-taxation:

 Although dividends are taxed at a much more favorable rate than personal income, there is no denying the fact that dividends imply a tax liability. Individual investors effectively pay tax twice on dividends because the corporation has already paid taxes on net income and dividends are payments from after-tax net income. You can try to lower your taxes on dividends in multiple ways, but there is a certain amount of value lost regardless.
No substitute for fixed-income securities:

In today's' low interest rate environment many income hungry investors are seeking yield in dividend paying stocks instead of traditional investments. Real estate, corporate bonds, bank deposits, and government treasuries simply do not offer the sort of return that dividend stocks can promise. However, unlike traditional fixed-income securities dividends are a promise that can be broken. Management can cut or suspend a dividend with just a few months notice. On the other hand, a bank deposit or corporate bond must keep paying the assured interest payments no matter what happens (barring an outright default). So, dividends may offer higher returns but they're no substitute for fixed income financial instruments.  
The Perfect Dividend Investment Strategy
Investing for the dividends is a uniquely clever way to attain financial independence. As an investor, you have the opportunity to invest in businesses that have great managers at the helm and fantastic growth opportunities. Dividend investing will help you create a portfolio that generate enough of free cash flow to meet your monthly expenses.
Creating a rock solid dividend income portfolio requires a degree of business insight, a healthy dose of intuition, basic knowledge of financial concepts, and thorough research.
The best way to start is to outline your objectives. Do you want to generate money from your investments to meet your monthly expenses? How much do you spend a month? How much money do you have available to readily invest in the stock market? Do you need cash flows every month or can you manage your finances even if the cash comes in once a year?
Answering these questions will help you calculate your required return on investment.  If your monthly expenses are $2,000, your annual expenses are likely to be $24,000. If you aim for a return of 2.4% on your assets you will need $1,000,000 in assets to invest. On the other hand, if you only have $200,000 in capital, your required rate will have to be 12%.
A good way to set an objective on required rate is to refer to the risk-free rate. The yield on a government treasury bond, for example, is very nearly risk-free.  The yield on a 20-year US Treasury bond is currently 2.57%. So, to justify a long-term investment in dividend stocks your yield must be much higher than this risk free rate. On the other hand, it is advisable to be pragmatic about how much return you can expect. The highest dividend paying stocks currently only offer 11% to 14% annual yield. So there is a natural cap on how much yield you can expect on your dividend investments.   
The next step is to ask yourself what kind of investor you are. How good are you at reading annual reports and figuring out the financial health of a company? How good is your judgement of a business opportunity? Which industries are you most familiar with?  
Based on the answers to these questions, you can start picking stocks with a suitable yield from a list or screen of all the stocks that meet your requirements. Narrow the list down based on all your required criteria until you only have 20-odd stocks remaining. Then distribute your capital neatly in each of these stocks to maximise yield and minimize the exposure to any single stock. Diversify your assets so that no single stock or investment contributes more than 10% or 15% of your total net worth.  
Every year, come back to this portfolio and see what adjustments you can make. Sell the stocks that are overvalued. Sell companies that have experienced a sudden shift in their economics or business model. Buy more stock of companies you believe are still undervalued. Rebalancing in this way will keep the yield up and your stocks neatly managed.
Picking The Right Dividend Stocks (Dividend Health Checks / 37 Monthly Dividend Stocks)
Of the 504 stocks listed on the S&P 500, 97 pay no dividends at all. That means nearly 80% of the S&P 500 index has dividend paying stocks. From that incredibly rich and diverse universe, picking the right stock could get tricky.
But there's an easy way to narrow down a list of 407 dividend paying stocks to just a handful which you can add to create a rock solid portfolio for retirement and regular income. Start by cutting the list of 500 into dividend tiers. As shown in the chart below, you can probably divide the whole market into specific segments based on yield:
Once you've done that, eliminate stocks from the lower two sections and focus on the rest. The remaining list can be further narrowed based on your preferences for certain financial attributes or your knowledge of specific industries. If you comfortable with a stock that has a high return-on-equity, focus on the stocks with the highest ROE. If you have experience in the pharmaceuticals and technology industry, focus on stocks in these sectors. Narrow down the list based on your personal preferences and core competencies. Never pick an investment or a company you don't fully understand.
At this point, you've probably got a list of stocks with a reasonably high yield that meet all your criterias and operate in industries you understand well. At this point it's probably a good idea to run a health check on the dividend from each company. A dividend health check will tell you how sustainable the dividends are over the long term.  
Checking the health of a dividend involves looking for the following:
Healthy cash flows

Healthy profits

Good industry prospects

Excellent management

A sustainable payout ratio

Low debt

Opportunities for earnings growth
Dates, Taxes, Fees, and Other Minor Details
Creating a dividend portfolio isn't just about finding the right stocks and adding them to a collection. Minor details such as taxes, fees, and dates can play an important role in how your investments perform.
Dates
If you're investing for dividends, you need to understand how the dividend payment system works. There are four crucial dates you may need to account for when picking a dividend stock. Declaration Date is the date that the dividend is announced by the Board of Directors. Date of Record (or Record Date) is the date the number of shareholders eligible for the dividends are finally recorded. Ex-Dividend Date (or Ex-Date) is the date when the amount of dividend per share is taken out from the share's market trading price. Finally, Payment Date (Payable Date) is when the dividend is paid into the shareholder's account.
Transaction Fees
Transaction fees is the money you pay your broker to execute the stock buy or sell orders on your behalf. These transaction fees may seem miniscule, but they can quickly chew into your overall returns from investment. The cost of completing a transaction has plummeted over the years as new technology has made it significantly easier to buy and sell shares. However, brokerages can still charge extortionate fees for inactivity or management of the account. Even a single percentage point in added fees can significantly reduce the amount of wealth you create over time. Go for the lowest priced broker you can find.
Taxes
Dividends have a special place in the American tax system. They're not taxed as capital gains or personal income in most cases. If you can manage to hold onto your stock investments for the long term, most of your dividends will be 'qualified' under the tax system. This means you may owe 15% tax on the dividends you receive regardless of the amount or your personal tax bracket. By lowering taxes on your dividends you can boost the impact on compounding on your wealth.
ETFs
A clever way to cut out all the effort and invest in a dividend portfolio is to simply buy a dividend-focused ETF. Exchange traded funds are like off-the-shelf portfolios created and managed by professionals that you can buy directly on the stock market. So, if you wanted exposure to all the dividend-paying stocks on the S&P 500, you could buy SPDR S&P Dividend ETF (SDY). Similarly, if you wanted exposure to the prestigious Dividend Aristocrats Index you could buy the ProShares S&P 500 Dividend Aristocrats (NOBL). ETFs are a shortcut for retail investors who want a ready-to-go solution.
Case Study: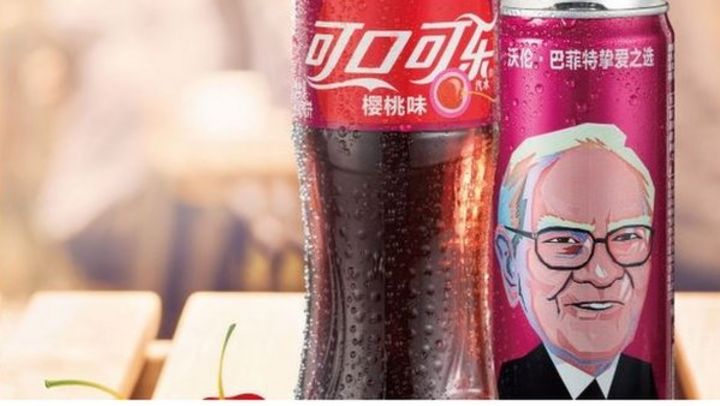 When it comes to dividend investing, the world's most famous investor is a believer. The Oracle of Omaha Warren Buffett is a self-confessed dividend addict. Buffett loves dividends from the companies he operates. Although his investment vehicle Berkshire Hathaway has never paid a dividend. Buffett reportedly earns $6,780 every minute in dividends from his investments.
One of his best dividend investments was Coca Cola Co. (KO). Buffett confessed that he was already consuming four bottles of Cherry Coke back in 1989 when he seriously started considering picking up KO stock. There were two things that appealed to him about the company. Coke was expanding rapidly overseas and was already a well-established brand in the US. If that brand appeal and saleability could be replicated abroad, Coke was a clear winner.
Another thing that might have caught Buffett's eye was that KO was trading at 16x net profit. This was a remarkably cheap valuation for a mature company with tremendous growth potential.
Finally, the analysis boiled down to the dividends this mature company offered. In 1989, KO offered nearly $1.20 per share in dividends. At the time, the payout ratio was 42% (healthy) and the dividend yield was 2.76% (respectable).  Between 1970 and 1989, the stock's dividends had quintupled from $0.24 to $1.20.
Buffett still holds KO stock and it is still one of the biggest success he has ever had. For every $1,000 he invested in the stock he has received $5,250 in dividends over the years. Also, that $1,000 worth of Ko would now be worth $15,500 at today's prices. Over nearly three decades, the company's total return has been close to 11.9% compounded annually. Goes to show how a dividend growth company can keep churning out the profits for very long.  
This year, Warren will receive nearly $560 million in dividends from Coca Cola Co. alone. That's a yield on cost of about 56%. A textbook example of dividend investing success.
To Sum Up
Wealthy entrepreneurs and professional investors love dividends from the companies they invest in. Not only is a dividend a part of the company's annual profit that rightfully belongs to the shareholder, but it also a vote of confidence from the company's managers. A dividend is an indication that the company is valuable and has the potential to either grow within its market or sustain it's share of it over time.
Income seeking investors should hold some dividend stocks in their income portfolio. Unlike bank deposits and government bonds, dividend-paying stocks still have sizable yields. Unlike real estate, dividends are easy to access and require no maintenance. Dividends are stable, sticky, and indicative of tangible value within the firm.
However, dividends are not a guarantee. Companies can and often do cut their dividends when prospects decline and the business suffers. Dividends are also often offered by companies that operate in stoggy mature industries where the growth potential is low. Also, individual investors must pay taxes on dividends even though the company's gross profits have already been taxed at the corporate level.
Despite all this, a well-executed dividend investment strategy will help you grow wealth and create a stable income stream from your investments. By following the steps outlined in this guide you can start creating your rock-solid dividend income portfolio right away. It's a key ingredient in your future financial independence.