Investing in dividend stocks, or any security, is time-consuming and complicated. There's weekly articles on this website focused exclusively on dividend stock investing and we've only scratched the surface. Professional investors spend years honing their skills and learning the ropes of the trade.
Which is probably the reason average investors don't perform as well. The average retail investor tends to underperform the stock market, inexplicably buying too high and selling too low.
So, investing successfully and maintaining the rate of return over the long-term is difficult. It requires basic numerical skills, a sharp eye for financial information, regular updates on the state of the company's finances, sophisticated valuation models, and an appetite for risk.
Most investors are advised to adopt passive strategies that offer decent returns over the long-term. But what if there were a way to achieve market beating returns with minimal effort? What if you could simply copy the strategies employed by the brightest minds to boost your investment performance?
Turns out copying smart investors is a well-established strategy known as 'coattail investing'.
Riding Coattails
Coattail investing, as the name suggests, is about replicating the investments of successful and famous investors. The advantage investors have is that a lot of the information is public. Big investors are required to publish their holdings on a quarterly basis and stock prices are public anyway. If you notice, for example, that Warren Buffett bought IBM stock, many years ago, for an average of $172. Right now the stock trades at $173. So, for the average investor who believes Warren Buffett is a legendary investor this is a chance to buy a quality stock at the same price as one of the smartest people in the industry.
There's even evidence to suggest this sort of investing pays off for investors in the long-run. An academic study in 2008 found that a portfolio created on the basis of Buffett's investments made just a month after their public announcement would outperform the S&P 500 by 10.75% from 1976 to 2006. Impressive for any long-term dividend stock investor, especially considering the remarkably lazy strategy.
That's the basic premise of coattail investing. You seek out investment heroes and follow their every move. Invest in the stocks they hold at the price they bought so that you can benefit from their experience and insight.
The Right Way To Coattail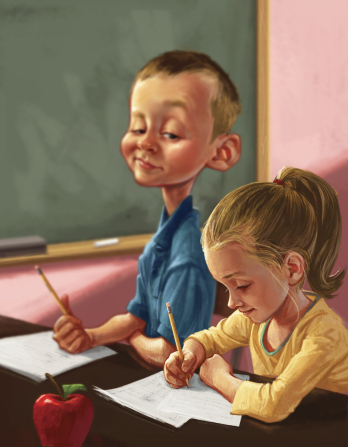 The right way to coattail boils down to who you pick to follow. Picking professional investors who you admire is an obvious start. Famous investors and successful mutual funds publish reports about their holdings and new investments due to SEC regulatory requirements.
Being selective about who you choose to copy is actually the key to this trick. You need to find a start investor whose investment strategy is well known and publicly available. Think mutual fund investors or public company executives. Don't try to follow hedge fund managers or secretive billionaires.
Next, check for the average price they paid for any new investment idea. Once you find it, do your own research and see if the particular dividend stock fits with your overall investment strategy. If it does, aim to buy the company for less than the famous investor's purchase price.
Coattail investing is about logic and timing. It makes no sense to try and copy a famous investor if you pick stocks when the investor is already selling at a much higher price.
The Risks
Simply because this strategy is so easy and effective means there is some sort of catch. That catch is risk. Coattail investing isn't a silver bullet and it's not a guaranteed way to get rich quick. There is absolutely no reason the strategy has to work all the time. Even the best in the business make frequent mistakes. Difference is they can afford those mistakes while you can't.
Another issue is the time-horizon or investment objective. A famous and wealthy investor may be buying a company because the losses help her deduct from the company's tax bill at the end of the financial year. Another investor could be bidding down the price of a company he wishes to acquire soon. An investor could be shedding a certain stock because he isn't allowed to own more than 10% of the company. These situations are unique and generally don't apply to retail investors. Sometimes billionaires play games that regular investors have no scope in. It's best to be careful.
Conclusion
Following your investment heroes and emulating their moves in the market is a simple strategy. But no investment strategy is foolproof. If you apply yourself and take decisions based on careful analysis, you can use coattail investing to generate clever ideas.
This strategy could ultimately leave you with a portfolio of healthy and lucrative dividend stocks.