As the name of this site suggests, we're dedicated to finding and explaining dividend stocks. It's no secret that we love a high quality company run by competent managers that can produce extraordinary free cash flow to compensate investors forever. The whole strategy is rather simple.
Nevertheless, companies and financial engineers can always find ways to make funding companies more….creative. There's always more than one way to answer a simple question like- what does dividend stocks mean? While I can write endlessly about stock options, warrants, and convertible bonds, today I want to focus on something much simpler – cash dividends vs. stock dividends.
You've probably heard of these two types of dividends. Most investors see them as ways to reward shareholders for holding onto their stake in the company. Professional investors, however, will point out that only one of them is an actual reward.
Here's what you need to know:
Cash dividends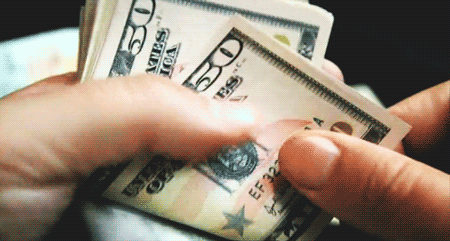 Anyone who's asked the question, what does dividend stocks mean, probably wanted to know about stocks that pay cash dividends. These are the most common form of dividends on the stock market.
Cash dividends, as we've discussed before, are payments to shareholders of a company that originate from profits. Most companies decide to reinvest part of their annual profits back into the business and pay the shareholders whatever is left.
Why do companies pay a dividend? Well, shareholders are co-owners of the public firm, which means they have a legal right to all the assets and profits of a business. As a shareholder you own a small fraction of a very large business. This also means that you have a claim on the company's profits. Management, of course, will reinvest part of the profit, but the rest is paid out to shareholders or held as cash on the books for future investments.
If the company's management cannot find or doesn't hope to find suitable investments in the near future, most of the free cash flow is paid out in the form of dividends.
Stock Dividends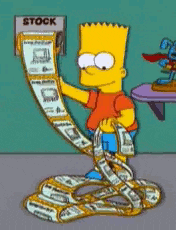 A stock dividend, on the other hand, is very different from a cash dividend. Instead of being paid in cash, the company decides to 'pay' you with more stocks. If they announce a 5% ratio of stocks dividend, for example, that means the shareholder receives 5 shares for every 100 shares owned.
Stock dividends are rare now because they have been replaced by another similar concept known as 'stock splits'. At the end of the day, stock splits and stock dividends are both bonus shares given to shareholders.
Amateur investors may see this as a good thing. After all, you get more shares for nothing, right? Well, the problem is increasing the number of shares has no real effect on shareholder wealth.  
When a stock dividend is issued, the number of total shares outstanding for the business increase and the net effect on wealth is nullified. Let's take an example to understand this:
Say Payer Co. is a public company that is worth $100,000. It has 1000 shares outstanding and each share is priced at $100. If the company declares a stock dividend of 100%, every shareholder will receive 1 share for every share they hold. At the end of the exercise, there will be 200,000 shares outstanding, but each share will be worth $50. The market cap remains the same at $100,000.
The best way to understand this is to compare stocks to currency. Would you rather have 10 notes of $100 or 1,000 notes of $1? If it doesn't matter for currency, it shouldn't matter for stocks either.
The Differences
At this point the differences between cash and stock dividends should be clear. Cash dividends are linked to the profits a company makes while stock dividends are basically stock splits by another name.
Stock splits may increase the number of shares you hold, but they have no impact on the company's value. Dividends, meanwhile, form the core of a company's valuation. Our discussion on dividend discount methods helps explain how important dividends are and how they can be used to size up an investment.
So, now you know what does dividend stocks mean when they offer cash and stock dividends. For income-seeking investors, cash payments are clearly preferable.
Final Thoughts
Differentiating between stocks and cash dividends is essential if you're looking for income generating investments. A stable and growing rate of cash dividend is likely to boost your wealth over the long-term. Stock dividends, meanwhile, do little more than change the number of stocks you hold and have no impact on the value of your holdings.