Dividends are the cornerstone of any rock solid income-generating portfolio. They are cash returns for investors who've placed their faith in the company. In fact, the returns are so substantial that dividends make up more than half of the S&P 500's overall return since the 1930's.
Dividend-paying stocks are treated favorably by investors across the country. Research shows that individual investors are more likely to buy a stock if it pays out a dividend or buys back stock. Companies, meanwhile, are well aware of this preference and seek to offer dividends whenever they can.
Investors tend to get carried away with the dividend yield. Most income-seeking investors tend to pick stocks which offer the highest possible yield on the money invested. There are a number of reasons this strategy is dangerously shortsighted. Paying out a regular, ever-increasing dividend is harder than it looks. Business is volatile and when sales fall or profits are eroded, how long can the dividends last?
To create a genuinely long-term dividend portfolio, investors need to dig deeper and look into the health of the dividends before they invest. Closely inspecting every element of a dividend-paying stock is likely to show whether the payout is reasonable and sustainable.
Here's what you need to know before you check the health of a company's dividends:
Basics of Dividend Payouts
To judge a dividend's sustainability it is essential to understand where dividends come from. The best way to think of dividends is as 'leftover cash'.
Companies are entrusted to earn a profit every year. At the end of the year the profit earned can be either deployed back into the business to help it grow or returned to shareholders in the form of dividends. Most companies usually use a combination of these two solutions. The management meets to decide how much money is needed for reinvestment. They set aside some cash to buy new properties, hire new staff, expand abroad and design new machines. After this, some cash is left in the company's bank account as a reserve, which can help keep the business stable. Whatever is left at the end of this process is given out to shareholder. The payout ratio is the ratio of dividends per share to earnings per share over the past year.
This link between earnings and dividends is crucial. But the link can be manipulated.
How Are Dividends Manipulated
Most of the problems with dividends come stem from the stability they imply. Once a company promises a dividend, the market expects the rate to be maintained or gradually increased.
Any cut in dividends is considered a red flag by public investors, which is why companies try their best to keep the policy stable. Some companies set aside a certain amount of cash for dividend payments for a fixed number of years. Apple, for example, set aside $250 billion in a share repurchase and dividend program. This money will be handed out to shareholder by the end of 2018, but meanwhile, the dividend rate will be stable and unrelated to Apple's ability to make a profit.
This sort of dividend program is not uncommon or necessarily bad. It just disconnects the dividend payment from the earnings of the company over the medium-term. This makes it hard to to judge how well the company is doing and how sustainable the current rate of dividends will be. But big corporations with a too much cash will have to create a dividend program like the one Apple has.
Sometimes companies paint themselves into a corner with their own policies. There is an unspoken contract with investors who seek dividends from their shares. This puts pressure on the management to keep the dividend going regardless of the business'  economic situation.
How companies can mismanage dividends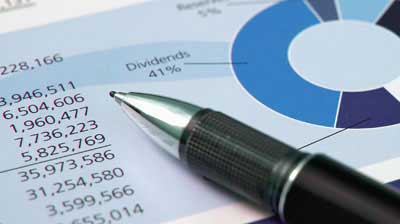 Firms face a lot of pressure from investors to keep the dividend steady year after year. Even the slightest hint of a dividend cut is seen as a warning on the business' prospects. Kinder Morgan (KMI) announced a 75% cut in its annual dividend in 2016. This had a major impact on a number of retirement funds and income-seeking investors. It also had a knock-on effect on investors seeking capital appreciation. The stock price had hit a record low by the time this cut was announced as investors sold their shares fearing a downturn in the energy market and a hit on profits.
To make matters worse, the company's management didn't communicate the dividend cut appropriately.
But business is risky and most investors understand that. The problem here is the breaking of a social contract. Philip Fisher once said stocks were like restaurants, they offered different cuisines to suit different tastes. The way someone who likes Indian food goes to an Indian restaurant, dividend investors seek out dividends. If the restaurant stops serving Indian or if the company stops paying its dividend, the investors are adversely affected.
To avoid this, some companies take drastic steps to maintain their dividends. Perhaps the riskiest strategy is to keep paying dividends with borrowed cash. This  serves the shareholders at the expense of bondholders. TransDigm Group Inc., a manufacturer of aircraft parts, borrowed heavily to keep paying dividends. In fact, the company borrowed 4.3 times its annual earnings and paid the exact same amount of money to shareholders as it earned in net income.
Such aggressive dividend policies benefit no one. The bondholders will demand a higher interest rate for a company close to the edge. Shareholder may be fooled by the higher yield if they fail to look at the books. One misstep or business setback will force the company to eliminate dividends and declare bankruptcy. Lenders and shareholder both lose money because of aggressive management.   
Judging the quality of dividends
The quality of a dividend hinges on the company's ability to pay it. It doesn't matter what the dividend yield on a stock is if there is no way to know if the dividend will be maintained.
So, to figure out how good a dividend is you need to look into the company's books and look for signs of sustainability. It's important to judge whether a company can or will continue to pay its dividend for the foreseeable future. For this, questions need to be raised about several tangible and intangible factors. Here's a breakdown of what's essential for a company to keep growing dividends:
A sustainable payout ratio: A payout ratio is the amount of earnings paid in dividends. Usually, a company will decide to reinvest a certain amount of money back into the business at the end of the year. Whatever is left will be paid to shareholders in the form of dividends. If this ratio is two high, it could mean one of two things – either the company doesn't see any attractive investment opportunities within its industry or is dipping into reserves to temporarily maintain the dividend payout. Both of these are red flags. Dividends cannot be sustained for long if the industry is unattractive or the company reserves are being eroded.
Growing Earnings: Growing earnings allow a company to grow dividends as well. If the company is performing better and is earning higher profits, investors can expect the money to flow back to them in the form of higher dividends. But if the earnings start to dwindle, the dividend will either be cut or stopped altogether. Earnings decline is a clear sign of dividend unsustainability.
Rising Cash Flows: Earnings can be misleading sometimes. Companies can manipulate the headline earnings figure through aggressive revenue recognition and creative accounting. Free cash flows, however, are much harder to manipulate. Rising cash flows are a sign that the company has enough of headroom to sustain or increase the dividend.
Low Debt: Debt is remarkably dangerous if abused. Too much debt on the books may boost earnings and cash flows for a while, but it is a double-edged sword. If the company starts making losses, the debt will need to be serviced before shareholders are paid. Usually a company will have no option but to pay lenders and cut dividends to shareholders.
A sustainable payout ratio, rising earnings, increasing cash flows and low debt are all signs of a healthy dividend-paying stock. They are also the most tangible metrics which you can use to judge the health of the dividend. But these are not the only factors. There two important intangible factors that need to be checked as well.
Management Style:
At the end of the year it's the company management's responsibility to decide how to use earnings. CEOs and CFOs get together and apply a policy they think is appropriate. So, a healthy, cash-generating company could never pay a dividend if the management doesn't like paying dividends. Steve Jobs, for example, never paid a dividend while he was running Apple. He kept pouring cash back into the company and never returned anything to shareholders, even though his business was making incredible profits year after year. On the other hand, management at some Indian companies continued paying dividends despite heavy losses. Many of these managers held majority ownership of the company, so the dividends were a way for them to extract money while the business sank.
Business management style is an intangible factor that has a clear impact on dividend policy. There's no way to control management, so the best investors look at the manager's record and analyze whether she is likely to pay a sustainable dividend.
Industry Prospects:
Some industries can prove to be unexpectedly volatile. A profit-making company with great management will still need to cut dividends if the industry suddenly starts falling apart. Kinder Morgan is the best example of this. The energy giant was a dividend-paying company with a great reputation. But when the oil market collapsed, managers had no choice but to cut dividends and preserve cash. If the business suddenly falls on hard times, neither management nor shareholders are to blame for bad luck.
A thorough dividend health check-up should tick all the boxes on these six factors. The four tangible factors should be easier to assess, but experienced and savvy investors will know how to judge the two intangibles as well.
Examples of Healthy Dividends
Thankfully, there are a lot of healthy dividend stocks on the market. Many of the best-known and highest paying companies show all six of the characteristics we've pointed out above. Here are some example of great dividend companies:
Coca Cola Co (KO): Let's start off with one of the best examples of a great dividend-paying stock – KO. It's part of the Dividend Aristocrats index, which means it has a track record of growing dividends over the past many decades. In fact, the company has been paying a consistent dividend since 1920. The payments have grown at an annual compound rate of 10% over the past ten years. Earnings have been growing at an annual rate of 6% for the past few years and the management has a stellar reputation. All signs of a healthy company.
Apple Inc: Apple is one of the most profitable companies in the S&P 500. Since 2012 (post-Jobs) it's been one of the biggest dividend payers on the market. The dividend yield isn't great, but when combined with the share buyback scheme the yield is nearly 5%. Considering the company has nearly $231 billion in cash on the books, it can keep paying the $12 billion a year it pays now for the next two decades without the need to earn anymore.
AbbVie: The healthcare giant yields nearly 4.3% in dividends and that's less than 47% of next year's expected earnings. The company stock has nearly doubled since it split from Abbott Labs back in 2012. It currently trades at a comfortable 11 times earnings. Earnings, meanwhile, have been growing faster over the past few years. Last year they grew nearly 30%. All clear signs of a rock-solid dividend-paying stock.

Examples of Unhealthy dividends
Now that we've covered some great examples of healthy dividends, it could help to see what an unhealthy dividend looks like. Here are the three most unsustainable dividends on the market:
Western Digital (NASDAQ:WDC): Western Digital makes hard drives and the market seems to be shifting to cloud storage. This has not discouraged the management team from paying out 192% of earnings in the form of dividends. The dividend yield of 3.5% is grossly unsustainable if the company keeps paying out more money than it earns. This is a classic 'dividend trap'. Analysts expect the company to see its earnings decline further as people move to Solid State Drives instead of traditional Hard Disk Drives.
Frontier Communications (NASDAQ:FTR): Telecommunications is usually a great sector for dividends. Some amazing Telecom companies like Vodafone and AT&T payout incredibly healthy dividends at fantastic payout ratios. But Frontier Communications isn't one of them. The company pays out over  218% of earnings to prop up its 9.9% dividend yield. Free cash flow has been declining while debt has been rising, as the company takes a risky bet on expanding to rural areas. Meanwhile, analysts claim the company could even make a loss this year and in 2017. There's a good chance the dividend will be cut under such pressure.
Guess (NYSE:GES): Guess is facing hard times because of the shift in apparel tastes. Forever 21 and others are capturing the chic-for-less market and this has left analysts wondering how much worse things can get for players like Guess. Weaker margins could eventually lead to a third of the profits plunging. The payout ratio is currently 116% of the earnings, which clearly indicates how unstable the 6.3% forward dividend yield is. While the company's CEO believes these troubles are short term, the company continues to pay $76 million in dividends while earning only $2 million in free cash flow.

Conclusion
It's easy to jump into investments based purely on dividend yields. Most income seeking investors see a headline dividend yield and consider it a solid promise. Dividends are cash in hand so it's easy to mistake them for interest rates on savings deposits.
But dividends are actually much less stable than you'd expect. The dividends are intrinsically linked to the company's earning power. The dividends will surely be cut in due course if the company makes less money over time.
Companies often mismanage dividends. They borrow too much or fail to cut dividends at the right time. They dip into cash reserves to keep paying investors. This is despite the fact that the business isn't performing as well as it used to. These are clearly dangerous for investors who rely on their dividends to meet living expenses.
To check and see if your dividend paying stocks are healthy, look for signs of sustainability and profitability. Look to see if the company is able to maintain low debt and high margins. Also look for a reasonable payout ratio, increasing cash flows and growing earnings. Also check to see if the management is focused on giving back to investors. Make sure the industry is likely to be favorable in the years to come.
If your dividend-paying stock ticks all the boxes in this dividend health checkup, you can hang onto it.  You might as well purge the companies from your dividend stock portfolio if there are any red flags.