Income seeking investors are always on the lookout for higher yields. In the hunt for better income you may have come across closed-ended funds. We've discussed closed ended funds before. They tend to provide more income than most mainstream mutual funds, ETFs, and dividend paying common stocks. But they're not simple instruments. Here's everything you need to know about investing in closed ended funds:
Closed Vs. Open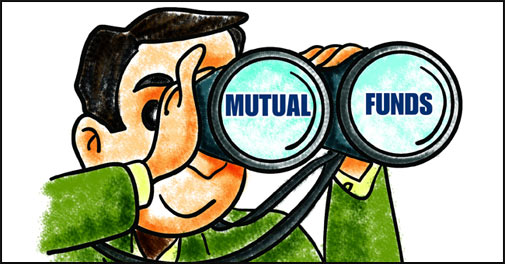 Mutual funds listed on the stock exchange can be divided into two groups – closed and open-ended funds. Open-ended funds are a lot more common and well known. When the average investor talks about a mutual fund, she's most likely referring to an open-ended fund.
As the names suggests, open-ended funds will openly let investors buy and sell the shares whenever they need. The number of outstanding shares changes based on supply and demand dynamics that play out on the open exchange.
On the other hand, closed-ended funds have a fixed number of outstanding shares. This means they trade more like company stock than mutual fund units. The number of shares outstanding is set at the initial public offering (IPO). Once this number is set it doesn't change, which means existing shares have to trade hands. This also means that the supply and demand for units of the closed-ended funds could be different from the underlying assets. The price of a single unit could be above or below the Net Asset Value (NAV) per unit.
This odd structure is adopted for a number of reasons. Closed-ended funds allow fund managers to invest fully and remain invested for the long-term. Since the asset base will not fluctuate the management can take concentrated positions and even use leverage to generate better returns. Part of the portfolio can also be dedicated to riskier bets with higher potential (like micro-cap stocks). In other words, management can boost income because they don't have to worry about liquidity.
Investors in such funds are compensated with higher income and more generous dividend policies. But there's a price to pay.
The Disadvantages
Of the 9,260 funds listed on the market, only 568 are closed ended funds. That means these fund only make up about 6% of the total mutual fund universe. The reason they're not so popular is partly due to a lack of awareness, but it's also due to the riskier business model.
Nearly 65% of closed-ended funds use some form of leverage. This means earnings, dividends, and total returns are more volatile. These funds may be able to provide higher income in some periods, but it's difficult to say how long those superior returns will last. This is the sort of investment for investors with a higher tolerance for risk.
Besides that most closed-ended funds invest in the same sort of securities as open ended ones. 59% of them invest in bonds, while the rest are in equities. Then there's a range of international, sector, taxed-bond, and municipal bond funds in the mix. If you're a risk-hungry investor with a long timescale these closed ended funds might be a better bet.
Finally, there's the risk that the market price may not match up to the underlying assets. Since the fund is closed-ended, the market price is usually different from the net assets per share. This could be an opportunity, if you happen to pick up the shares at a discount. During the 2008 financial meltdown, the average discount was 4.4% to NAV. That means you could buy up $100 worth of assets for $95.6.
How to Invest In Closed Ended Funds
If you've considered the pros and cons of investing in these closed ended funds, here's how you can get started.
Use an online service like Morningstar or Yahoo Finance to find closed ended funds in the sectors and asset classes you're interested in. At this point you'll probably have a list of hundreds of different closed-ended funds. Narrowing the list down to a few good picks is essential.
Investment Strategy: Understand the investment strategy. Figure out if the fund holds concentrated positions or high-tech companies, or a range of commodity futures. Whatever the strategy, it must fit with your portfolio for you to consider buying it.
NAV History: Check to see if the fund has historically traded above or below NAV. If the premium or discount is consistent, you can reasonably expect it to continue in the future. However, keep an eye out for great bargains. If you can pay a discount for a fund that has historically quoted at a premium you'll see better returns.
Leverage: More leverage means more risk. Aim for funds that have little to no leverage and have more consistent returns over their history.
Income Distribution: Closed ended funds have an income distribution policy like the dividend policy of some companies. They pay certain rate on units every year. Make sure their policy is clear and stable. You don't want sudden surprises in the income generated from your closed fund investments.
Track Record: By combining dividends and price performance you can figure out the total return over a period of time. A closed fund that has outperformed the index is likely to continue outperforming.
Liquidity: Check the fund's daily volume and bid-ask spreads. This will indicate whether the company is too small and likely to face liquidity issues while selling out of positions.
Interest Rate Exposure (Bond Funds): Interest rates are currently at historical lows. You need to check the interest rate exposure at closed ended funds that invest in bonds to make sure the performance doesn't take a massive hit when rates rise and prices fall.
Management Fees: Management fees and fund expenses can drive down your overall returns. Weigh the fund's expense ratio against its long-term performance to see if the price is justified.
Taxes: Finally, taxes can chew into the returns on your closed ended funds. Since you can't control the timing of distributions, you need to asses the tax impact of holding these funds for income.
Final Words
To sum up, closed ended funds offer an interesting investment. In exchange for higher risk you are promised better returns and higher income. If you look for fund that have great historical performance, a reasonable price, low fees, and low leverage, you might outperform the index with exceptional income.
Bear in mind that these instruments are completely different from mainstream mutual funds. They might add significant risk to your portfolio, so limit the exposure to these closed ended funds to less than 20% of your portfolio. Regularly run a health check up on the dividend and income sustainability.

Look for great quality closed ended funds but approach them with caution.