"Everything in valuation gets back to interest rates," said the Oracle of Omaha, Warren Buffett, in a recent interview to Yahoo Finance.
Professional investors like Buffett focus intently on interest rates while making investment decisions. This is because earning a return on your money is the primary objective of making investments. The logic seems clear. If the risk-free rate of return offered by your country's government is close to, or higher than, the return offered by going into a business, why would you take the risk of investing in a business at all?
Most of the models we've used on this site to value stocks (Discounted cash flows, dividend discount models, and gordon growth models) all rely on interest rates to discount back future earnings to present values. In other words, interest rates are vital to asset prices across the board.
Fortunately, investors who've been looking for monthly dividend stocks to buy have had a great run over the past eight years. Interest rates have hit record lows and have stayed close to zero for nearly a decade now. That's pushed asset prices up tremendously. It's been one of the longest running bull markets in Wall Street history. However, it could all be coming to an end as the Federal Reserve finally starts to raise interest rates again slowly.
Here's how this gradual trend will affect your dividend portfolio and what you can do about it:
Rising Interest Rates Are Inevitable
Rising interest rates, at this stage, are inevitable. Most traders, analysts, professional investors, and academics agree that the Fed will raise interest rates. They only disagree on how much and how slowly rates will rise. So, average investors can expect the rate to go up one way or another.
In 2015, the Federal Reserve started raising rates from 0% for the first raise since 2006. While the rate stood at 0.5% last year, this year it is 1.25%. Eventually, the rate will gradually creep upwards till the Fed is comfortable that no more increases are needed. This is a historic move by the world's largest economy and it will have some very real impacts on consumers, investors and businesses.
Rising Rates Are a Big Deal
Rising interest rates tend to push banks to raise their prime rate. This is the rate at which the country's banks lend to everyone, so you will see a domino effect on credit card, business loans, and federal borrowing costs immediately.
Rising interest rates generally do not have much impact on long term loans such as mortgages or auto loans. But they can have a seriously negative impact on business profits, home sales, and overall consumer spending. In fact, Goldman Sachs notes that when rates rise, only the banking sector benefits and every other part of the business sector profits suffers.
Some Industries Will Suffer
Certain types of industries will bear the brunt of this escalating interest rate spike. As the interest rates and costs of borrowing go up, companies that heavily rely on debt could face issues. The two biggest concerns are probably utilities and REITs.
Mortgage and equity REITs currently offer exceptionally high dividend yields. However, these trusts are driven by the overall cost of borrowing. Their entire business model is fuelled by debt. Rising costs will squeeze their profits and even push some of them to verge of bankruptcy.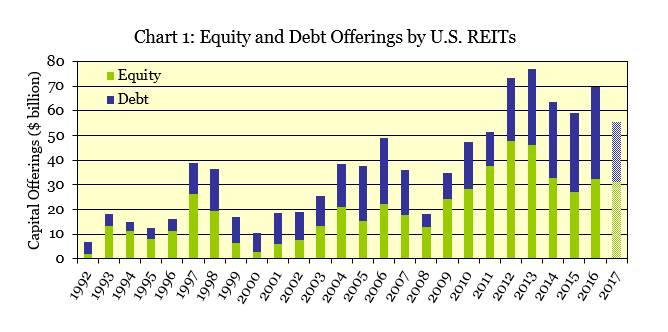 Similarly, Utilities are a low-margin, high cost industry. To remain competitive, companies in this sector need to keep borrowing to fund their capital expenses. With rising costs their debt burden will expand, putting the whole operation at risk. Companies like Consolidated Edison (ED), Southern Company (SO), and Duke Energy (DUK), which have been alternatives for income seekers, could all see their balance sheets come under pressure.
Meanwhile, a higher interest rate could steal investors away from boring old world stocks that pay a steady dividend. Mature companies that have no opportunities for growth have been relying on income-seeking investors to keep their stocks steady. As interest rates rise many of these income seekers will stop looking for monthly dividend stocks to buy and simply purchase a certificate deposit instead.
Others Will Thrive
However, it's not all bad news. Some stocks and companies will thrive as interest rates rise over time. These are companies that rely on the interest rate to earn their income. A good example is the banking industry, where large banks earn interest on the loans they give out to businesses and consumers.
Another example is the insurance industry. While most people believe insurance companies earn money from the premiums they collect, insurance earnings actually originate from the interest earned on the collected premiums. These companies are forced to invest their float in risk-free or low risk assets like government bonds and treasuries. This has had a drastic impact on their earnings for the past decade. That could be about to change.
Finally, low debt companies and consumer stocks will also thrive. Companies that have very little debt on their books will earn more on their cash hoards and be able to make better investments in expanding their business. While profits could be squeezed, sales will pick up as spending improves. People who finally earn a healthy return on their savings accounts will be more likely to spend the cash on consumer goods like new smartphones, laptops, cars, and houses.
Here's What You Can Do
Focus on low debt consumer companies and financial firms that benefit from a rise in interest rates. When looking for monthly dividend stocks to buy, pick out firms that have a long history of growing dividends, low debt, and a consumer focus.
These could include banks like Bank of America and consumer tech companies like Apple. Apple has taken full advantage of the low-interest rate climate to stock up on debt and pay shareholders a healthy dividend. However, the overall level of debt is significantly lower than assets and cash on the balance sheet. Meanwhile, banking leaders like Bank of America saw their profits and revenue jump as interest rates crept up in 2016. BoA reported a massive surge in profits (nearly $3.9 billion) and announced a 60% boost in dividends last year.

Considering how inevitable an interest rate increase now seems, focus on high quality consumer, banking, and insurance stocks as you look for monthly dividend stocks to buy.
Final Thoughts
Dividend stocks have been the primary focus of this blog since inception. We believe that the risk-reward balance offered by these stocks is unparalleled. Part ownership of companies that have a tendency to generate and grow profits over the long term is a powerful wealth creator.
However, wealth is relative. The risk-free rate of return or interest rate on government-backed assets has a direct impact on the price of all assets within a market. Is your government's bonds or a local bank's safety deposit accounts offer you a higher yield than a company's stock, picking security is a smart move. Most income seeking investors have looked for monthly dividend stocks to buy over the past ten years as interest rates hit record lows. However, as interest rates steadily rise in the coming years dividend stocks could seem less attractive. Utility, REITs, and heavily indebted companies are particularly vulnerable to a steady rate hike.
Nevertheless, some dividend paying stocks will always outshine risk-free assets. Companies with low debt and a vested interest in high rates will outperform the general economy. Their rising profits over the years will give you a better return than any government treasury bond or certificate of deposit. Over the near-term, focus on blue chip stocks with a long dividend history, sensible capital structure, and attractive growth opportunities.