We've already discussed the need to calculate intrinsic value and the various methods used to figure out that value. If you missed those posts, I suggest you go back and read them before you delve into the details. In this post, I'm going to dig deeper and bring up a very simple and clever valuation technique that's been around for decades – the Dividend Discount Model (DDM). Specifically, we'll be looking at the work of Myron J. Gordon.
What I love about the dividend discount model is its simplicity. You take a very well known number and make a few guesses about how that number will grow over the years. Apply a little time-value of money calculations and you have an estimate for the intrinsic value of any company. It's like pulling single thread to unravel an entire mosaic.
(Looking for the best dividend stocks? Download my top 10 list of dividend stocks here.)
The Basics
Before we go any further, let's revise what we've learnt so far. You already know that valuation techniques assume the company is a money-making machine. If you own a business, you own a machine that generates cash. Some of that cash needs to be reinvested into the business to keep it going, which we can't bother with. Investors should only be bothered with the cash that is free or can be paid out to investors without affecting the business adversely.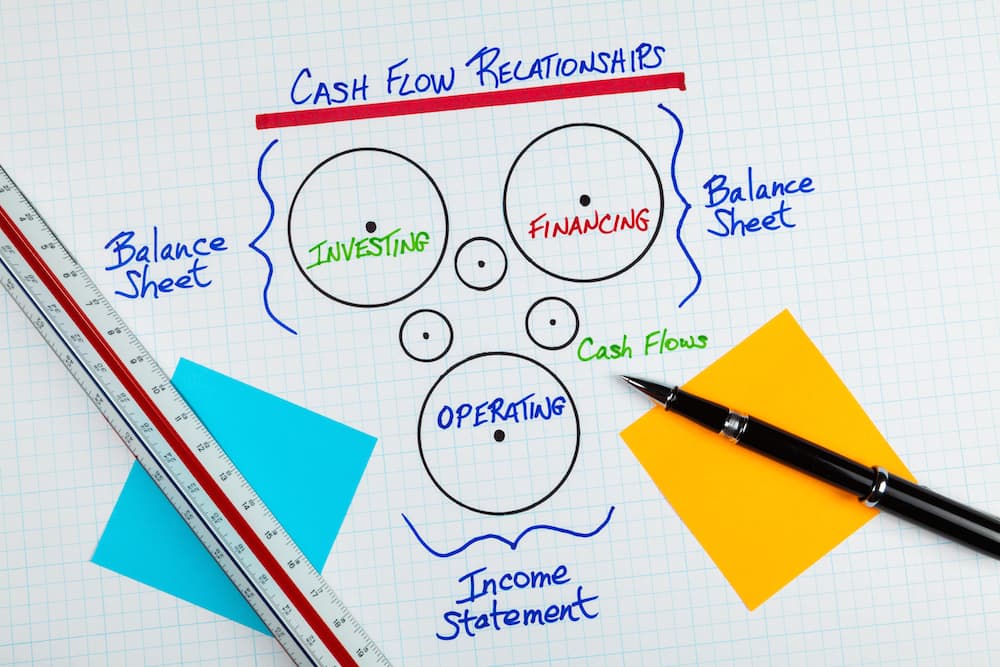 Now, these free cash flows will continue in the future, so to figure out the value of a company you need to estimate how much these cash flows will grow over the next few years. Money in the future is, obviously, worth less than money you can get right now so we discount the future cash flows back to present value. Add these up and you have the intrinsic value of a stock.
The dividend discount model focuses on dividends as the only form of cash flow. If you think about it, this is the most logical assumption. If you receive a dividend directly into your account, you know for a fact that the cash is not required elsewhere in the business. Cash flows don't get any more free than this. So, you focus on the dividends paid out and apply simple discounting techniques, you should be able to calculate how much each share of a company is worth.
Now that we've brushed up on the basics, it's time to go deeper and talk about applying the dividend discount model.
Gordon Growth
There are a couple of different ways you can apply dividend discount models, but the most common method is the Gordon Growth Model. While other methods assume you will only hold the stock for one year or that you receive preferred stock, I find that the Gordon Growth Model has the most realistic assumptions. It assumes that you have a stock that pays dividends, the dividends will grow in the future, and you require a certain level of return every year from your investments. All reasonable assumptions, in my opinion.
So, the formula for GGM combines all three elements to figure out intrinsic value. Here it is:
That's the simple formula for the most effective dividend discount model. If you had, for example, a stock that paid out $1 in dividends, was growing 5% a year and you required a 10% return, that intrinsic value of every share would be $20 ($1 / [10% – 5%]). Now, let's apply this model to a well-known public company and see if it applies.  
Kimberly Clark Co. (KMB) Dividend yield: 3.9%
Spread across 150 countries with a portfolio of some very well-known brands, KMB has managed to grow dividends at a rate of 6% every year for the past half decade. Currently the stock pays a quarterly dividend of $0.92. If you assume the company will pay a 6% higher dividend in 2017, the dividend is likely to be around $3.9 a year. Assuming you require a return of 10%, we can calculate the intrinsic value per share:
$3.9 / 10% – 6% = $97.52
Kimberly Clark's intrinsic value works out to $97.5 per share, which is 15% lower than its current market price of $114.6. In other words, the stock is overvalued and should be sold.
Drawbacks of GGM
Gordon Growth Model isn't a foolproof model. For one thing, it assumes dividends will grow at a constant rate forever. In reality business is tricky and volatile. Growth rates in the future are largely unpredictable and you can never be sure a certain growth rate will be maintained.
The solution for this is a little tedious – extra steps. Instead of a single stage, you can calculate the growth in dividends in different stages. Higher initially and lower later in life, for example. You can also come back to the calculation once a year to see if the stock is over or undervalued at any given time.
The second weakness is common with all valuation methods – sensitivity to inputs. If you happen to change any one of the three variables in the GGM model by even half a percentage point, you could have a vastly different intrinsic value calculation. Minor variances in the dividend growth rate or the required rate of return could give you wildly different results. Of course, there's no way to be sure of any of these figures because they're nothing more than educated guesses. Which is where the margin of safety comes in. The margin of safety is important because you can never be sure of the final intrinsic value that you get after putting numbers together. We'll talk more about the 'margin of safety' next week.
Conclusion
In conclusion, all valuation techniques boil down to estimating future cash flows and discounting them back to the present. Dividends are the ultimate free cash flow. A dividend discount model is simple and highly effective. You can apply it to almost any stock that pays a dividend and figure out the intrinsic value in less than two minutes. The most common dividend discount model is the Gordon growth model that assumes the dividends will grow at a steady rate and investors need a set rate of return from investments. It has its drawbacks but you can easily solve them. In short, the GGM dividend discount model is an incredibly good way to estimate value before you buy stocks.      
(Looking for the best dividend stocks? Download my top 10 list of dividend stocks here.)