The only thing better than consistent cash flows is consistently growing cash flows. Readers of this blog already know how dedicated we are to finding the best dividend stocks and helping you create a rock solid dividend portfolio with a high yield.
Dividends are intrinsically linked to profits. Profits, meanwhile, are expected to keep growing as the company expands and reinvests its earnings to boost earning power. In other words, raised dividends are a clear indicator of economic success. A company consistently raising dividends is doing its job right.
Raised dividends signal more than just a good year. Managers signal their optimism and confidence when they make a commitment to raise the dividends. Professional investors see a raised dividend as an indication of stronger cash flows and growth potential in the company's future.
With that in mind, here are some of the stocks that have recently announced raised dividends:
Paychex Inc (
PAYX
)
Doing payroll and HR is a lucrative business. Look no further than Paychex to see how financial and accounting services can build a dividend juggernaut. Not only has PAYX paid a dividend every year since 1988, but it has also managed raised dividends for the past three years. This July, the company raised dividends by another 9%, bringing the total yield to a handsome 3.5%.
If you look closer you'll notice that the company pays out most of what it earns. The payout ratio is a relatively high 80%. While this sort of payout ratio would have been risky in other industries, it's perfectly inline with what Paychex do. Payroll services don't need capital to expand. The company has managed to grow revenues by a compounded annual rate of 7% since 2012 without the need for much reinvestment. Revenues and profits are expected to keep growing at the same clip in the near future.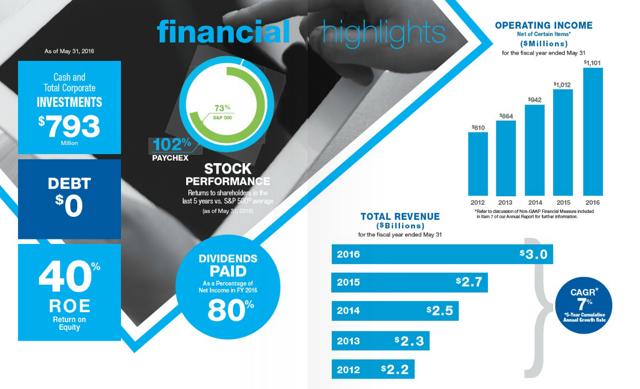 Walgreens Boots Alliance (
WBA
)
The Walgreens Boots Alliance company is a great firm in a bad sector but a profitable niche. While the rest of the retail space suffers a bloodbath at the hands of Amazon Inc., this pharmaceutical retailer is safe in the comfort of an ageing population in the developed world and tighter regulations on selling medicines. Walgreens and T.J Maxx are the only retailers unaffected by the surge in online shopping. The argument goes that people won't really wait for deliveries when they need toilet paper or prescription medicines. That arguments seems to be holding up in favor of WBA, who saw net earnings for the most recent quarter increase nearly 15%. The company promptly raised dividends by 6.6%.  The dividend yield is a respectable 2%.
In general, the retail industry is going through a perilous period. You might want to stay away from retail dividends for a while till the dust settles. But WBA sets itself apart as a reliable and sturdy Dividend Aristocrat.
Cummins Inc (
CMI
)
Engines and engine part maker Cummins has been a reliable dividend generator for investors. For decades, the company has made lucrative returns on capital invested and kept shareholders satisfied with a relatively high payout ratio and a generous buyback program.
This month the company decided to hike its dividend again. The management raised dividend by 5.4% to $1.08. Considering the current market price per share of $166, the dividend works out to a reasonable 2.6%. The stock, meanwhile, is up 21% year to date.
Ryder System (
R
)
A clear leader in the transport and logistics outsourcing industry, Ryder Systems is a respectable dividend payer. Although the company has had a rough year, the fundamentals indicate a company designed to deliver excellent results over the long haul.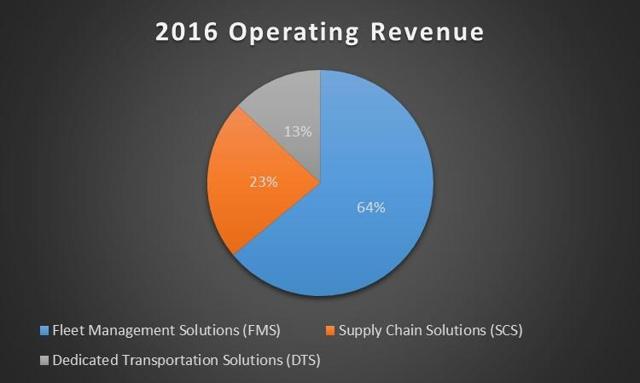 As an outsourcing firm, Ryder provides Fleet management, supply chain and dedicated transportation solutions for companies across the country.
This year, the company missed earnings targets and lowered its revenue guidance as well. Consequently, the stock was removed from the S&P 500 large cap index and placed in the S&P 400 midcap index. The stock has declined 21% so far this year. However, that has pushed the dividend yield up to 2.6%. Management has raised dividends by 4.55% to $0.46.
At a forward PE ratio of 15.4, Ryder seems to be considerably undervalued and in a good spot for a long-term investor.
National Retail Properties (
NNN
)
Been around since the 1980's and formerly known as  Commercial Net Lease Realty Co., NNN is a typical real estate investment trust (REIT). The company has managed to increase dividends each year for the past 27. The company raised dividends yet again this year by 4.4% to 47.5¢ per share, bring the yield to 4.7%.
The portfolio is broad and well diversified. Nearly 16.8% of the company's portfolio is invested in convenience stores and another 11.7% is in fully owned restaurants. The rest is split between various types of commercial properties.
Sunoco, Mr. Car Wash, and LA Fitness make up the top three tenants at their properties. Over the past 25 years NNN has returned an annual rate of 13.5%, as against the 11.2% for the NAREIT Equity REIT Index and 9.5% for the S&P 500.
NNN is a well rounded dividend paying REIt that has just raised its dividend and may be trading at an attractive price right now.
This past quarter, the company raised dividends to 30 cents a share, a 2.6% increase. Education Realty Trust or EdR is a REIT that invests exclusively in student properties. The trust is probably one of the biggest collegiate housing firms in the country.
EDR actually started off as a construction company. In the 1960's the company partnered with a local startup called Holiday Inn and decided to create the first budget-friendly accommodation exclusively for students. Holiday Inn, of course, is now a massive enterprise that spans the globe. EDR, meanwhile, is a consistent dividend payer worth nearly $3 billion and listed on the New York Stock Exchange.    
The company has been around since 1964 and has managed to create genuine value for long-term investors along the way. Currently, the stock trades at about $38.55 which is really close to the price director Kimberly Schaefer bought at. The company director invested $37,630 to buy up 1,000 shares in July this year. Bargain hunters pay close attention to such insider trades. Professional investors also pay attention to institutional buys and inflows. It seems even the big guys are convinced this stock is worth buying at current prices. Inflows amounted to a whopping $504.3 million in the first quarter of this year.
Final Thoughts
Raised dividends are endlessly interesting. There's only one clear indication from a raised dividend – confidence. Companies can increase and sustain their dividend only if they hope to make more profits in the future than they have in the past. From the management's perspective, raising a dividend is a major commitment. On Wall Street such moves aren't taken lightly. Companies deemed to be wasting investor cash are punished and companies that seem to be creating value are rewarded.
These six stocks have recently hiked their dividends. Most of them have a history of doing so.  Many of the stocks mentioned on the list are real estate investment trusts. These trusts are usually pretty good dividend earners because they're required to pay out most of their income from rentals.
On the other hand, there are companies such as Cummins, Ryder, Paychex, and WBA that have a track record of creating massive profits and keeping their shareholders happy.
Any of these stocks is worth a closer look. Income seeking investors could do well if they pick out investments that keep compounding wealth exponentially. Companies that raise dividends frequently fit into that basket.