There's a lot of talk about investing in stocks. Most of it focuses on getting the best price, the highest dividend yield, or the most security. Investment advice ranges from buying value stocks for less than they're worth to buying growth stocks at reasonable prices.
But in the noisy universe of investment advice there's not a lot of talk about a very essential factor – selling. While there are concrete and proven strategies for buying a stock and valuing it, there are no indications about when one should sell. This has often bothered me. After all, the only way to solidify your paper profits is to sell at the right price.
So, I decided to dig deep and find out how the professionals decide it's a good time to get out of a stock. Here's what you need to know:
Putting Emotions Aside
Cognitive biases are likely to affect your portfolio more than you realize. Selling a stock can have just as many emotional triggers as buying one. Seeing a stock double in value is exhilarating while seeing one lose value could be discouraging.
It's pretty much the same after you've sold. If you sell a stock today and see it halve in value a while later, you'll most likely be thrilled. But what if you sell and see the stock price continued to climb? What if the stock keeps multiplying year after year and eventually sells for for multiple times what you sold for?
American investment consultant Charles Ellis put it best when he said that the average long-term experience in the markets is never surprising but the short-term experience is always surprising.
You already know markets can be volatile and investing is all about taking the long-term approach. So, it's important to keep your thinking cap on and set emotions aside while you decide whether to sell. Don't be fooled by a sudden drop in the market or a scary rumour. A better-than-expected or worse-than-expected day on the market shouldn't put you off your long-term strategy.
At the same time don't be put off by failure. No one can predict the market right 100% of the time. Warren Buffett admits he made a mistake buying Berkshire Hathaway when it was a struggling textile maker, George Soros credits his success to his ability to recognize his mistakes early, and Dan Loeb lost his entire portfolio while in college on a single bad bet.
Even investment gods make mistakes, so don't be too hard on yourself.
Selling Too Often
Speaking of mistakes, the most common one amateur investors make is trading too often. Not only is buying and selling shares too often a lot of work but it also costs a lot more in taxes and broker fees.
If you want to make money investing, you need to be patient. "When should I sell my stock?" is the sort of question that should come around only once every few years, not every second week.
The American Association of Individual Investors found that investors were wrong way too often. They bought stocks that underperformed the ones they sold recently. Professor Brad Barber found similar results when he divided 66,000 trading accounts into broad categories based on frequency of trading. He found that after fees and taxes, the investors who traded the least performed the best.
This goes to show that when it comes to investing in dividend stocks, 99% of the time the best thing to do is simply wait and watch. This is exactly the way professional investors play their investments. They keep accumulating for years and then sit on the holdings for decades. Warren Buffett bought Coca Cola stock back in the 80's and it's still a big part of his portfolio today – nearly 35 years later.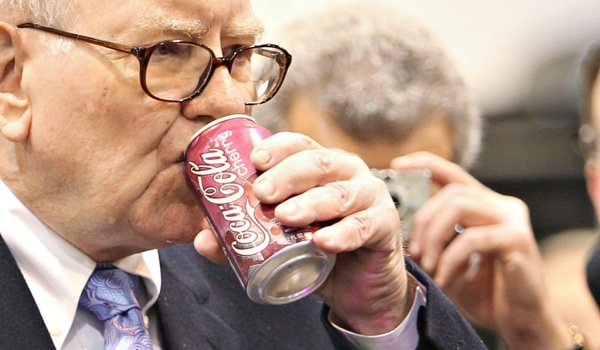 Phil Fisher explained this best when he said that if the job has been done correctly while buying a stock, the best time to sell is almost never. Stocks are like corporate bond that pay dividends in perpetuity. They have no maturity date and you should treat them like permanent fixtures of your portfolio. This is, perhaps, the reason why there's not a lot of advice on selling stocks.
But that doesn't mean you are stuck with what you buy. There are good reasons to sell a stock. Let's look at some of the golden rules of selling.
The Four Key Rules
A great investor is determined to be pragmatic. Situations change and decisions should be based on the best possible data. Keeping this in mind you might want to consider selling your stock in one of the following four situations:
The Company's Fundamentals Have Changed
Let's start with the most pertinent reason anyone should ever sell a stock – a change in the fundamentals. If you've been over our strategies for investing in dividend stocks you'll see that there's a lot of focus on stability and value. A company needs to be able to earn enough of a return on investment and equity to justify its existence.
If you've bought a stock you've most likely done your due diligence. You've analysed the rate of return and the profit margins and the future potential. Even if you're right, you can never predict the future. A sudden change in the economy, the capital structure of the firm or the management can change the intrinsic value.
Let's take Exxon Mobil (XOM), for example. It was a wonderful value company till 2014. If you did your calculations then and bought the stock you would have made a reasonable assessment of the company's potential. But then oil prices started to fall unexpectedly. By mid-2016, the price of single barrel of oil was half of what it used to be when you picked up XOM shares. Now the situation has changed, the profits may not be as attractive going forward, and the value of XOM has changed as well. It's a good time to reassess your holding.
This brings us to the second best reason to sell a stock – overvaluation. For a stock to be overvalued either the fundamentals need to deteriorate or the market needs to get overexcited. If the price of your shares are currently trading at a wide premium to your calculated intrinsic value, it might be a good time to sell. The size of the premium is upto you, but usually a premium of 20% to 30% is good enough.
There's A Better Opportunity
This is a more subtle reason to sell a stock. As an investor you cannot afford to ignore opportunity costs. Is you own a stock that's fairly valued and notice a stock that's deeply undervalued, it makes sense to shift money into the better opportunity. Similarly, if you own an asset that offers a 30% return on equity each year and notice one that can reasonably return 35% each year, you may want to shift more money to the other opportunity.
This one applies to all investors, but is particularly important for dividend investors. If you rely on the income from dividends and notice that the dividends from a certain holding are unsustainable, it makes sense to sell. If you're a income seeking investor who focuses on dividend stocks, regularly run a dividend health check-up to see if your dividend yield is secure. There's good reason to be precautious if you depend on dividend income to support yourself and pay the bills.
Conclusion
An investment in stocks should be considered a lifetime commitment. Stocks have a way of compounding returns and if you pick the right ones you'll almost never have to sell. But keep an eye out for irrational over valuations, a change in underlying fundamentals, a risk to dividends, or better opportunities. I would say that selling for any of the reasons above is pragmatic.