When you're investing for income, safety is top priority. The only way to get safety while investing in stocks is to diversify your holdings.
Most investors know the importance of diversification. However, they stop short of their country's shores. Investors tend to have a bias towards stocks listed in their own country and their own currency. It's a matter of comfort. This domestic or home bias holds investors back from taking advantage of all the features of foreign stocks and economies.
American investors, of course, don't have to venture far to get a dose of foreign stocks. Thousands of foreign companies list either on the NASDAQ or the New York Stock Exchange. Alibaba, one of China's best known companies, listing on the NYSE as BABA is a good example. As of July 31, 2017, there are nearly 493 non-US companies listed on the NYSE, originating from 46 different countries.
Despite this, the universe of foreign stocks is somewhat limited. So, it may be a good idea for investors to look to stocks and securities listed offshore. Perhaps the best place to start is across the northern border in Canada.
Canada's main exchange in Toronto is home to some excellent businesses. Many of these are commodity or mining focused companies. However, there's a broad range of entertainment, telecoms, financial services, and consumer product companies up north.
For income-seeking investors, it makes sense to narrow the list down to the best monthly dividend stocks canada can offer.  Here are the top ten best monthly dividend stocks canada has listed:
TSE: XTC      Exco Technologies Limited
This Canadian company offers 'die cast solutions'. Basically, they offer moulds, components, dies and assembly products for a range of different industries. Automotive, of course, is the biggest market for their services.
The company employs nearly 6,594 people spread across 8 countries and seventeen different manufacturing plants. The company earned $145.9 million this past quarter and announced a $0.08 dividend. The payout ratio is nearly one-fourth and the yield on the stock is 3%. Exco isn't a best monthly dividend stock canada, but it pays out every quarter which is good enough.
TSE:CM
CIBC
Canadian housing is in a tight spot right now. Many experts believe the market is overpriced and the housing bubble is bigger than the one in America a decade ago. But the country's largest private lender seems to believe the market will have a soft landing.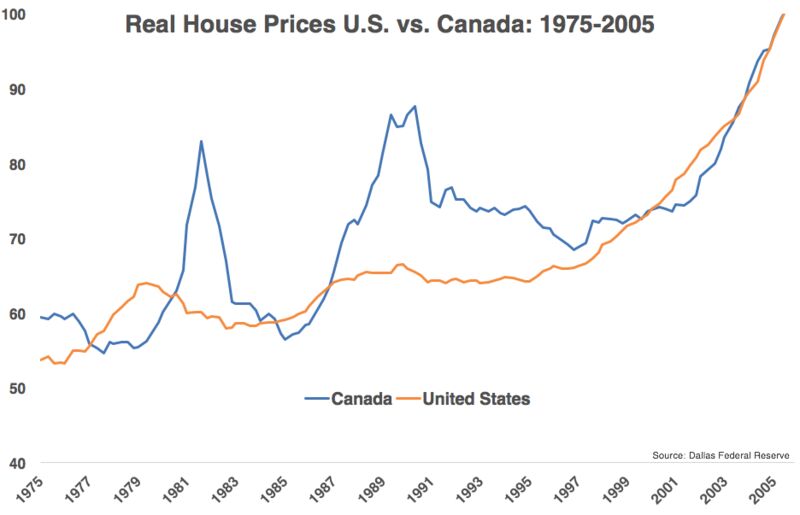 The Canadian Imperial Bank of Canada or CIBC is the largest private lender in the country. CIBC is now poised for aggressive growth in the US and in the mortgage market. The bank currently has total assets of $501 billion, net income of $4.3 billion and a CET1 Ratio of 11.3%. The company boosted its dividend after great results this past quarter. The payout ratio is nearly 45% and the yield is 4.68%.  Payments are, again, every quarter.
TSE:FN
First National Financial Corporation
First National (TSE:FN) is a financial company focused on real estate. The firm handles commercial and residential real estate mortgages across Canada. After 25 years in this focused industry, the company now manages over $100 billion in mortgage assets. Unlike others on this list, this is one of the best monthly dividend stock canada. The firm also offers quarterly dividends on some of its preference shares. The dividend payout ratio is a respectable 49.6% and the yield on each share is 7.36%. This is, no doubt, one of the best monthly dividend stocks canada has to offer.
TSE:CP
Canadian Pacific Railway
You may have heard about Canadian Pacific Railway if you've ever been to Canada or read about the big hedge fund moves in the country. Bill Ackman's Pershing Square Capital owns about 6.4% of this historic canadian railway company. CPR was founded in 1881 as a network of railway lines that connected the densely populated east with the sparsely populated western parts of Canada. The railway network and company has grown alongside the country over these past few centuries. It is now the oldest and most well-recognized company in Canada. The network now serves 14 markets and four of the most vital ports in the region: Vancouver, Montreal, New York, and Philadelphia. The dividend payout ratio and yield are both low at 20% and 1.15% respectively. Dividends are paid out quarterly.
TSE:SU
Suncor
Calgary, Alberta-based Suncor is globally recognized as a symbol of Canada's energy market. The company is a specialist at extracting the crude oil trapped in canada's tar sands – a complex and expensive process.  The company ranks 134 on the Forbes Global 2000 list. From offshore oil drilling off the coast of Canada to land explorations in Libya, Suncor has it's fingers in every energy market imaginable.  Although they've got wind power, biofuels, and natural gas operations, the company is still one of the biggest carbon emitters in North America.   Since inception, Suncor stock has returned a total of 5173%, while the S&P 500 has only returned 373%. The company is optimistic about the future and believes the oil sands business will expand by an annual rate of 10-12%. Overall compounded annual growth is expected between 7% and 8%. The company offers a quarterly dividend and a DRIP investment plan for investors. Dividend yield is 2.8%.
TSE:EMA
Emera
Emera is another energy company based in Halifax, Nova Scotia. However, unlike Suncor, Emera distributes electricity and offers utility services. It also manages a vast gas transmission and distribution network. Emera is a reliable business since nearly 80% of its revenues come from rate-regulated markets. This allows the company to have a higher-than-average payout ratio at 85%. The dividend yield is also higher than you would expect at 4.45%. Dividends are quarterly, and the company offers a DRIP plan for investors.  
TSE:MRU
Metro
Metro is where most Canadians in Quebec and Ontario get their food and pharmaceuticals from. The company has many different brands under its management, including Super C, Metro, Food Basics, and Metro Plus. Altogether, the firm manages close to 250 different drug stores and 600 food outlets. The payout ratio is 26% while the dividend yield is barely 1.53%.
This isn't one of the best monthly dividends canada but it is a great quarterly dividend payer with stable operations and a consistent history.
TSE:SNC
SNC – Lavalin
SNC-Lavalin offers professional services services and project management. It's a globally integrated leader in the infrastructure construction, oil & gas, mining & metallurgy, and power sectors.  In the last quarter, the company generated $136 million in net income. That's nearly double the amount of the same quarter last year.  At the end of June 2017, the company had a revenue backlog (common for this industry) of a whopping $9.6 billion. The company pays out 60% of all its quarterly earnings in dividends. Each share yields about 2% on an annual basis.


TSE:GS
Gluskin Sheff + Associates
You can expect an efficient wealth management company to create wealth for its own shareholders. GS has served high-net worth private clients across Canada since 1984. The company's revenue has increased 82% in the past four years. Now it manages $8.7 billion. Compounded at an annual rate of 12.8%, net income has nearly doubled over the same period.  The stocks offers a 6% dividend yield on a 75% payout ratio. Dividends are paid out every quarter.
TSE:ACO.X
ATCO Group Inc
ATCO delivers natural gas and electricity to modular homes across Canada. This is a $20 billion conglomerate with operations in logistics, pipelines, retail energy, and electricity. The firm employs 7,000 people and has a great reputation for customer satisfaction. However, the payout ratio is 140% and the yield is a whopping 8.35%. This dividend may not be as safe as some of the others on this list.  
Final Thoughts
Income seeking investors seek income and safety. Safety is derived from diversification, which most investors appreciate. However, most investors also have a home bias. They never consider foreign stocks or economies. That's a shame because different countries can offer great diversification and unique advantages. Canada is a great place to start for most American investors unafraid of foreign stocks.
These were some of the best monthly dividend stocks canada has to offer. While most of these stocks pay out quarterly, adding some of these Canadian firms to your American portfolio can help you augment your monthly dividend income portfolio.