Investing in stocks isn't necessarily complicated, but it is time-consuming. Most investors spend considerable time learning how to check a company. Professional investors go even deeper and explore intricate paperwork and financial statements before making investment decisions.
The metrics and complex details can be really overwhelming for amateur investors. There's a lot of value in digging deep and really understanding everything about a business before you put your hard earned cash into it, but sometimes you just need to know how to check a company quickly. It helps to be able to check your portfolio stocks and figure out how they're doing every once in awhile. It also helps you make a decision about a stock when you need to do it quick. If there's a rare opportunity that needs a quick business decision, you need to know how to check a company in as little time as possible.
Warren Buffett, for example, claims he can figure out a company's intrinsic valuation in less than five seconds. He then proceeds to research the business a little more and buy the business if it's selling for less than intrinsic value.  So, this quick analysis is a first filter that let's professional investors know if a company is worth the time and effort of research.
Of course, you can't expect to be as quick as Buffett, but you can rely on some handy metrics and ratios to get a quick overview of how well a company is doing. Before I explain how to check a company in less time than it takes to make a sandwich, I need to explain what any investor would consider valuable.
(Looking for the best dividend stocks? Download my top 10 list of dividend stocks here.)
Five Essential Factors
There are five essential factors or categories that determine the state of the company. You need metrics to understand each broad factor.
Growth: Growth metrics are pretty straightforward. Simple ratios or metrics can tell you the rate at which the company is expanding every year. Growth is vital since it's what every investor ultimately needs. The growth of a company is measured by annual rates of revenue, net income, or earnings per share growth. You can also consider the free cash flow growth rate or the rate of return on equity to figure out how much a company is growing.

Financial Strength: Financial strength is also known as balance sheet strength. It's basically a measure of stability and ability of a company. If the company is incredibly cash-rich and has not debt obligations there's a better chance of growth and survival over the long-term. Strength metrics include debt-to-equity ratio, interest-coverage ratio, goodwill, and current ratio.

Dividends: For income-seeking investors dividends are crucial. Metrics which track the rate, growth, and sustainability of dividends need to be considered when valuing a dividend-paying stock.

Intangible Value: Every company will have a certain level of intangible value. This could be in the form of a competitive edge, an economic moat, or excellent management. These are, admittedly, hard to measure but you can try to use industry information and management reports to judge how well the sector is likely to perform and how much experience the management has.

Overall Valuation: These are some of the most common metrics because they deal with the overall value of the company. Price-to-earnings (PE), Price-to-Free-Cash-Flow and Price-to-Book are some of the most common valuation metrics around.
What this means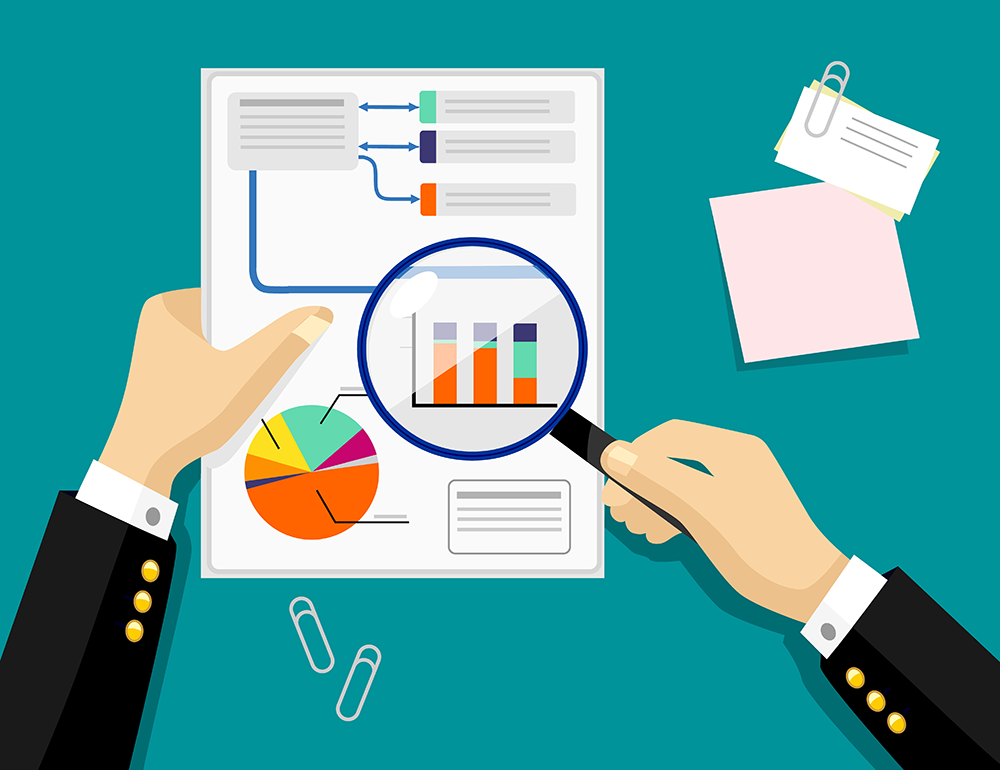 Once you realize these five broad concepts that determine the value of company you can pick out the metrics and ratios that appeal to you. Everyone has a unique investment style so different metrics appeal to different-type of investors. You may have a preference for high dividend paying stocks or companies run by experienced managers. You could focus all your attention on cash flows or simply make decisions made on qualitative measures like brand reputation.
Regardless of your style, you'll need a basket of metrics that will help you quickly narrow down a list of stocks. Some key figures will let you know whether a company is worth the effort of further investigation. Here's a closer look at some of the metrics you need to consider if you want to value a company in less than two minutes: 
P/E ratio:
The price to earnings is arguably the most popular valuation ratio. It's clear and simple which makes it widely accessible. All you need is the earnings per share and market price per share. The key is to
buy when the ratio is too low and sell when the ratio is too high. Compare the firm to other similar companies on the market to figure what is relatively high or low.
For example, Apple (APPL) currently trades at a PE ratio of 13.5x while Google's Alphabet (GOOG) trades at 32.75x. This means Apple is relatively cheaper than its closest rival in the consumer tech sector.
Growth rate:
Business is all about growth and so is investing. The growth rate can make or break the valuation calculation for any company. If you want to know how to check a company's growth rate, start with their Return-on-equity (ROE) ratio. That ratio is the amount of money the company earns on shareholder equity. Multiply that ratio with the retention rate (amount of earnings held back every year for reinvestment) and you have a fairly accurate estimate for the future growth rate.
Example: Coca Cola's retention rate is close to 38% while it's ROE is nearly 27.91%. That means the growth rate for the near-future could be 10.6% on average every year.
Debt/Equity:
Growth and earnings could be inflated if the company has taken on too much debt. Debt, as you well know, is dangerous if mishandled. If the company's cost of debt is too high it could make the investment risky. So dividing the total amount of debt by the total amount of equity is a quick way to tell if the company is sustainable and stable.
Example: Long Term Capital Management (LTCM) is the best example of debt going awry. The hedge fund was created by some of the best professionals and academics in finance during the 1990's. But when things went south towards the end of the 90's, people pulled their investments out while debt stayed the same. By the end of 1998, the hedge fund had a debt burden of over $100 billion and only $400 million in equity. That was effectively a debt-to-equity ratio of 250 to 1. The company was eventually bailed out by the Fed.
Payout ratio:
For income-seekers, the payout ratio is as crucial as the dividend yield. Payout is the amount of money investors receive. So if the company makes $1 in net profit a year and pays out $0.50 in dividends, the payout ratio is 50%. A high payout ratio means the company has very little headroom for growing dividends. In fact, it may have to cut dividends if earnings fall even a little. On the other hand, companies with a low payout ratio are returning very little of their earnings. This means they are saving up cash for reinvestment and could grow earnings (and dividends) at a faster pace.
Example: Toy manufacturer Mattel has a dividend payout ratio of over 100%. Although the 5% dividend yield may seem attractive investors must understand the company cannot afford to maintain dividends if the rate of earnings takes a sudden downturn.  
These are some of the most common and useful ratios to quickly value companies. There are, of course, hundreds of other metrics and ratios that you could pick to focus on. Based on your investment style you can select a small group of ratios that fit your investment criteria. If you find yourself wondering how to check a company, start with a simple and clear number that gives you the bigger picture. Once you've narrowed down the market to a few stocks with the perfect metrics, dig deeper and find the best investments.
(Looking for the best dividend stocks? Download my top 10 list of dividend stocks here.)