There's a special place for real estate in an income seeker's heart. Resolute concrete structures with immense value that keep appreciating over the long term and generating cash flows for the owner. There's nothing better than the stability and predictability of real estate.
If you play your cards right and focus on the best locations, you can snap up prized properties that can help you diversify your portfolio. The rental income can neatly supplement your dividend portfolio.
Income seeking investors often get seduced by the low interest rates, rental yield, and positive leverage real estate promises. But there are downsides to this sort of investment. Real estate requires maintenance. A sudden shift in the rental market or the interest rates can dip the operation into the red. Property prices don't go up in a straight line, and market crashes can be devastating if you buy in at the wrong time. Real estate is also notoriously illiquid. It can take months or even years to buy or sell a property. Combine that with the extortionate brokerage and legal fees, and you can see why buying a property isn't the easiest investment.
That's the reason we've often suggested real estate investment trusts for readers of this blog. REITs are easy to buy and sell since they trade on the stock market. You can get quick exposure to nearly any type of real estate at the click of a button. You can also start by investing small amounts.
We've already discussed REITs and the way they operate. We've even discussed valuation techniques and risks associated with them. A recent article focused on Federal Realty, which is one of the biggest dividend REIT in the country.  So, we'll now be analyzing individual REITs as part of an ongoing series on unconventional dividend stocks and investments
Kicking off this series is a REIT focused on a interesting niche – data centers.
About Digital Realty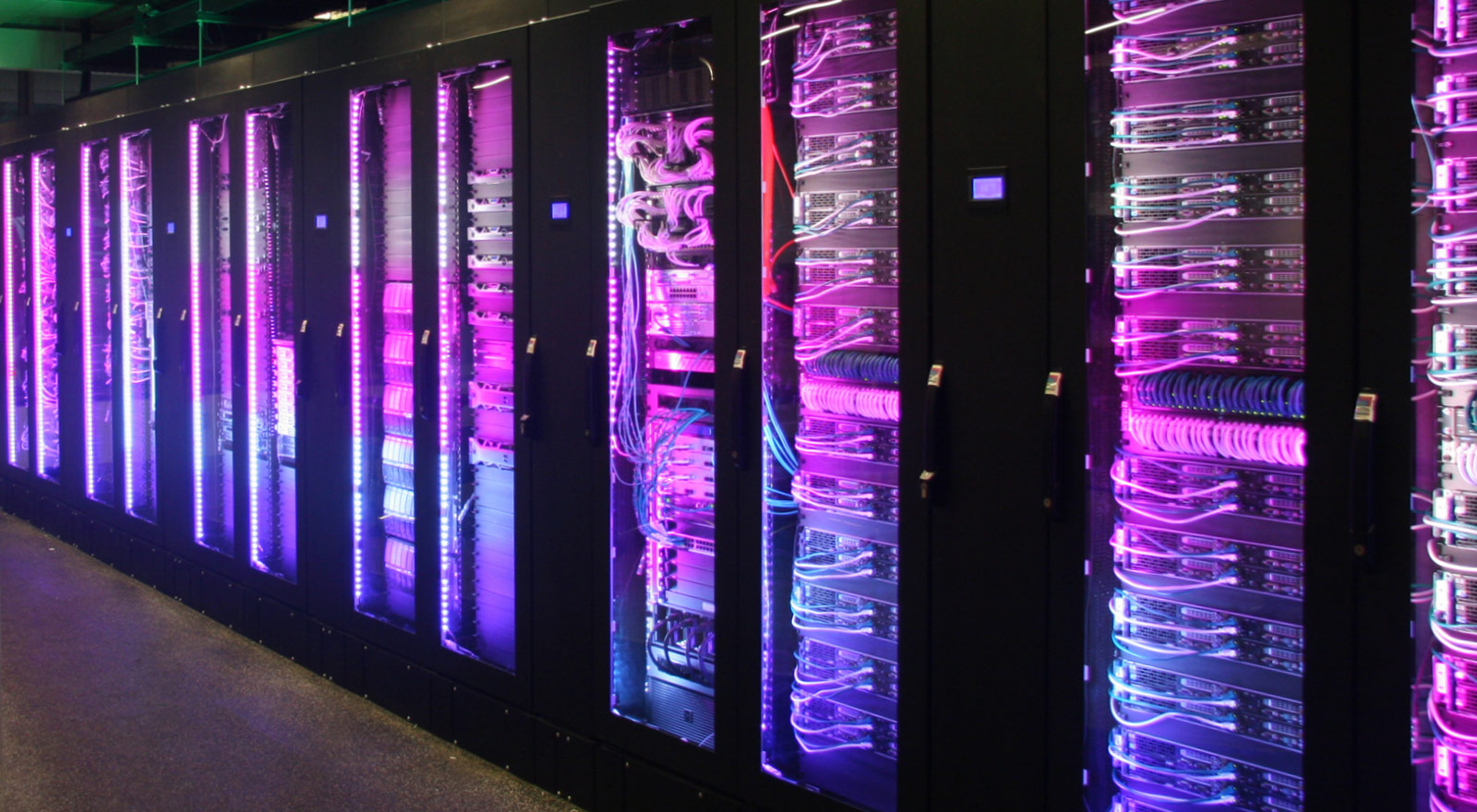 Whenever you send a tweet, store a file, or watch a video online, the data gets funneled to you from a data center somewhere. A data center is a large facility that holds larges stacks of computer data storage.
If you've ever seen a hard drive or a solid state storage unit, you know there's a finite amount of data you can store on it for later use. When you need to store enough of data to run large internet companies, you need data facilities that span multiple football fields.
Digital Realty is a REIT that focuses exclusively on these datacenters. The company acquires land or an operational data center, leases the storage capacity to large internet and technology companies around the world, and manages the facilities all year.
Buying and running data centers is a stable and boring business which has become surprisingly lucrative over the years. As the demand for online data grows, there's little doubt Digital Realty will reap the rewards of long-term contracts from a widening base of cash-rich customers. The company's origin story is nearly as boring as the company's operations.
History
Digital Realty wasn't born in a garage with some tech founders (the way California companies are usually started, I presume). Instead it was part of a Private Equity fund run on behalf of the California Public Employees' Retirement System (CalPERS).
The GI Partners Fund I which was given money to manage and invest in capital intensive projects in the local tech industry. For purely financial reasons, the company spun off 24 data centers as a separate entity called Digital Realty and listed it on the New York Stock Exchange in 2004.
It's important to note that this listing was just a few years after the tech bubble had crashed. People and investors were disillusion with tech. The company was a small player with barely 24 properties and less than 20 employees to manage the whole operation back then.
Since then it has outperformed almost all other listed REITs. Digital Realty has managed to offer a 34% compounded annual total return since IPO.  
There's tremendous value in this sort of operation. More companies are shifting information and business-critical data to the cloud. Newer IT applications and enterprise software is built on cloud-based platforms that can be easily accessed from anywhere and secured effectively. Concepts like co-location are making data centers more valuable and efficient. In other words, the demand for digital storage has been growing relentlessly, but it's only getting started. In the near future more commercial businesses, consumer brands, and retail operations will need some form of cloud storage. Digital Realty is the leader in a field that's likely to face a glut of demand and a shortage of supply.   
Financials
Digital Realty currently owns over 150 properties, 198 buildings, has close to 1,000 employees, and operates in 33 different global markets. Altogether, the company operates over 23 million square feet of space and offers it over two thousand customers.
The financial paint a picture of a tremendously efficient dividend REIT. The company generates hundreds of millions in annual revenue and 71% originates from hybrid cloud services. The rest is either fully-public cloud or private clouds for specific businesses. Owning and leasing storage space to massive companies is delightfully lucrative. The adjusted EBIDTA margin last year was 57.3%.  
Funds from operations have grown at a steady pace of 14% compound annual rate since 2005. It's managed to increase dividends for the past eleven years consecutively. This year, the company will pay its twelfth dividend of $3.72, up 5.6% since last year. Since 2015, the company has managed to grow dividends at a compounded rate of 12%. Going forward, it intends to maintain a payout ratio of 100%, this means the company will pay out nearly every cent it generates in Adjusted funds from operation (AFFO) and perhaps even a little from capital gains.  
At an enterprise value of $24 billion, this is the 11th largest REIT in the country.
Valuation
There's little doubt this is a profitable business model and a well managed dividend REIT, but is it worth buying at the current market price? What about the tech boom that's made all tech-related stocks so expensive this year? Let's find out.
As we discussed earlier, REITs are special securities. The trust is designed to hold property and the income from these properties is mostly passed onto investors without corporate-level taxes.
There are a couple of different ways to value a REIT, including a measure of Net Asset Value per share or the dividend discount method. However, Digital Realty is a mature REIt with a long history of stable earnings and positive cash flows. This makes market multiples like Price-to-FFO and Price-to-AFFO most appropriate.
On the basis of the most recent financial statements, Digital Realty trades at a P/FFO of 19.7x. That's lower than it's closest competitors Equinix REIT (37.1x) but higher than others in the industry such as REIT CyrusOne (NASDAQ: CONE) (19.6x).
It's interesting to note that Data Center REIT DuPont Fabros was trading at a much lower P/FFO of 17.1x when Digital Realty closed a deal to acquire it this year. That probably means it got a good deal at an attractive price to enhance the property portfolio.
Altogether, the REIT seems fairly valued right now if you compare it to other REITs in the same niche sector.
If you assume a P/FFO ratio of 19.5 for next year and expect FFO of $6, the value per share is close to $117. The stock currently trades at $115. So, it's fairly valued.
Final Thoughts
Digital Realty is a market leader in a niche that has tremendous growth potential. It has a long history of high margins and growing dividends. The more people consume and use data online, the more demand for these data centers is likely to increase.
The dividend REIT is operationally efficient. It's spread across multiple countries and has thousands of major customers who are locked into long-term leases. It's managed to acquire a serious competitor.
The stock, however, is not at a discount. Keeping in mind our need for a margin of safety, it may not be the best investment right now, but that could soon change. As I write this tech stocks are plummeting and the sector is experiencing a correction. If this rout has a knock-on effect on Digital Realty, it may be a good time to buy in at a more attractive price.