Although the name might sound unfamiliar, McGraw Hill Financial is actually one of the most important financial firms in the world. It's better known to investors by its flagship brand – Standard & Poor's.
Driven by a mission to deliver critical financial and business information, the company has managed to grow relentlessly over the years. Its financial strength and dividend yield over the past two decades have been strong enough to land it on the coveted Dividend Aristocrat Index, and it is our stock of the week. Let's take a closer look:
History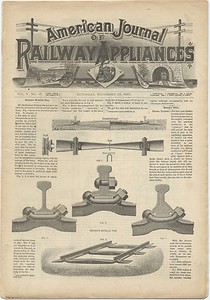 It all starts with the owner of a publishing company known as James McGraw. McGraw published the American Journal of Railway Appliances in 1888 and started the  McGraw Publishing Company in 1899. The company published regular news reports and latest analysis of the railroads industry (which was cutting edge back in the late-19th century). He partnered with John A. Hill  to form a book and publishing company a few years later.
The company they formed would go onto dip its toes in everything from operating TV channels to publishing textbooks.
Meanwhile, Standard Statistics Co. and Poor's Publishing Co. merge to form Standard & Poor's in 1941. The company's sole mission was to provide mission-critical financial information on securities to investors across America. They would eventually be bought out by McGraw Hill.
Not much happened till 1957, when the S&P subsidiary came up with an interesting idea. They decided to launch an Index that would track the US stock market better than the Dow Jones Industrial Average. The mission was to closely replicate the economy and stock market so that investors could use it to make decisions. What they needed was a uniquely weighted market index with over 500 constituents. When the technology to publish weights and prices in real-time was finally developed, the company launched the S&P 500 index on March 4th 1957.
The index was broad and sophisticated enough to cover the majority of the market and balance growth and value stocks. It is now the most commonly followed index in the world.
Business Strategy

Today, S&P Global is a diversified financial services company. There are four key pillars to the business:
S&P Ratings: Nearly half of the business is this one segment. S&P ratings provides research, analytics, and credit ratings to investors across the world. They've been doing this for nearly 150 years. Today, this segment alone contributes over 52% of the profits and 46% of the sales of S&P Global.  
S&P Capital IQ and SNL:
Think of this segment as the data and analytics business, but for businesses. This segment provides software tools and enterprise solutions to asset managers, investment banks, and sophisticated investors. This segment contributes one-fourth of sales and nearly 14% of profits.
S&P Dow Jones Indices:
Indexes like the S&P 500 and exchange traded funds were unexpected a small part of the business. This segment makes money from licensing fees and derivatives. Over time, as more investors grow to love passive investing, this segment will grow. As of now, it only contributes 18% of profits and 11% of sales.
Commodities & Commercial:
This segment is made up of well-known brands Platts and J.D. Power. Pricing data and analytics for commodity trades is what this segment is meant to help investors with. Sales contribution and profits are 18% and 16% respectively.  
Not only is S&P Global a well-known and widely respected financial brand, the business also benefits from U.S. Credit Rating Agency Reform Act of 2006 that requires financial market participants to use nationally recognized statistical rating organizations (NRSROs). That means the business is virtually required by everyone.
There are only 10 other NSROs regulated by the SEC, and since you've only heard of S&P Global, you know this company has a tight grip on the market. The others are Moody's, Morningstar, and Fitch.
Another reason this business is so lucrative is the business model. Nearly two-thirds of the revenue comes from subscriptions. That means regular, and predictable cash flows.
Ratios
So, the business is in good shape and a market leader in a tightly regulated industry. It makes sense that much of the cash generated by the business will find its way to investors pockets.
However, the stock offers a dividend yield of 1.1%. Part of the reason this dividend is low is that the company is stingy – only 32% of the profits are paid out as dividends each year. But with the buyback scheme, the company's total return to shareholders may be closer to 4.5%. That's a good sign in the Dividend Health Check Up.
S&P Global's business model is extremely capital light, which allows it to have a return on equity of a whopping 386%.  Return on invested capital may be a better measure of the business, which is a more reasonable 30% average over the past five years.
Valuation
A dividend discount method doesn't really help us here, since the company pays out very little in dividends.
Instead we'll rely on generic measures such as the P/E ratio. S&P Global's S&P P/E ratio is nearly 16x, which is close to the industry average of 17x. Price to book and Price to Cash Flow, meanwhile, are 51.4x and 23.4x respectively. That's way above the industry average of 1.9x and 0.3x.
So, the stock is overvalued by a wide margin. The dividend yield is relatively low and there are growing signs that the ratings industry is due for a correction. Record high bond prices have attracted more companies than ever to list bonds on the market. These listings have a direct impact on S&P Global's bottom line. Once the interest rates move back to normal, earnings will suffer. Moreover, there is growing competition in the ratings market that's chewing into the company's market share.
But the company generates decent cash flows and is expected to grow these cash flows over the years as its diversified business model delivers. By using the free cash flows per share, the average valuation is $85 per share, which is 52% lower than the current market price of $129.
At the current valuation and low dividend yield it is difficult to recommend this stock.