There's plenty of excellent monthly dividend paying stocks in America. From AGNC Investment (AGNC) to Chatham Lodging (CLDT), we've pointed out over 35 of the best monthly dividend stocks available to retail investors across the country.
However, income seeking investors and average investors often overlook a vital part of the equity universe – international stocks. From India's leading private bank HDFC Bank (NYSE: HDB) to French waste management company Veolia Environnement (NASDAQOTH: VEOEY), the American stock market is home to some of the world's best companies. This is a universe filled with incredibly valuable but often underappreciated opportunities.
Here's a look at some of the best monthly dividend paying stocks from across the world:
The Hague, Netherlands-based Aegon is a multinational insurance provider. The company has over EUR 417 billion in assets and managed to bring in $36.5 billion in revenue last year. It employs more than 31,000 employees across the globe.
Aegon has had a tough run with a hit on profitability in recent years and concerns about its capital adequacy. However, the stock is so beaten down that the stock offers a whopping 7.55% dividend yield at the moment.  Recently, the company swung back to profitability. It also has a long history of paying dividends. The company is also on track to generate 10% return on equity by 2018 through a series of cost cuts and fee expansions over this year. It's an interesting opportunity for those willing to take a closer look.  
The world's largest miner has a restructuring plan in place which could make it an interesting investment opportunity. By selling off its North American shale assets and a share in its potash project in Canada, the company hopes to bolster its balance sheet. BHP will shift focus to its core markets of iron ore and coal, with a little bit of petroleum. All three sectors should do well as growth picks up in emerging markets like India and China over the next few years.  NYSE-listed BHP offers a 4.2% dividend yield and is currently trading at 18.4x earnings.
Taiwanese manufacturer AU Optronics is a key supplier to the world's biggest consumer tech company – Apple. The company has always been a formidable supplier of LCD screen panels to the consumer tech industry, but with Apple's support and investment it could turn into an AMOLED manufacturing leader.  Besides this, the firm is a deep value investment opportunity. It has managed to amass a broad and valuable portfolio of intellectual properties that can help it ride long term trends in the tech sector. The stock offers a 4.3% dividend yield and trades at an astoundingly low 3.8x trailing twelve month earnings.
Braskem S A ADR (Sponsored) Repstg Pfd A
São Paulo-based Braskem is a Brazilian specialty chemicals company that develops thermoplastic resins. BAK could be the best investment for income seeking investors looking to pour money into Brazil. While the country suffered a deep recession in 2014-2015, Braskem managed to triple profits and lower its debt. It's still a deeply undervalued stock that offers a 2.8% dividend yield and pays out only a quarter of annual earnings to shareholders.   
Advanced Semiconductor Engineering, Inc. ADR (Sponsored)
Kaohsiung, Taiwan-based ASE Inc. assembles and tests semiconductors for some of the leading consumer tech companies. According to reports from a few years ago, ASE had a 18.9% market share of the semiconductor assembly and testing services (SATS) industry. Its services have been used to bring together some of the most famous consumer tech products on the market, including the Apple Watch. NYSE listed AX offers a 3.6% dividend yield and trades at 12.9x earnings.
Anglo–Swedish AstraZeneca is a biotech leader, which isn't an industry that's commonly featured on high-yield dividend lists like this. However, AstraZeneca is a pharma giant with a healthy dividend payout history. The dividend was rather average till the company suffered a sudden blow in this July. The pharma company saw a major immunotherapy drug fail tests, which is the worst possible outcome for a pharma company. Immuno-oncology drug Imfinzi failed FDA drug trials which sent the shares into a tailspin.
AZN stock was down nearly 15% since the news broke. It's recovered since then, mainly because investors must have realized the company has $5 billion in cash and a market cap of $73 billion. It's currently trading at 23x earnings and offers a 2.69% dividend yield.
The Latin American telecoms giant has a user base of 284 million. The company controls nearly 70% of the wireless and internet broadband market in Mexico and holds a major chunk of the market in Argentina, Colombia, and Brazil.
The company has a market cap of $38, which is a lot smaller than a few years ago. Tensions over the NAFTA agreement and other major headwinds in the sector have sent the stock plummeting. For a while, the stock was near its 2008-09 financial crisis low. With a 1.87% and consistent year-on-year growth in a relatively stable industry, America Movil could be a great buy for an income seeking investor.
British American Tobacco (BTI)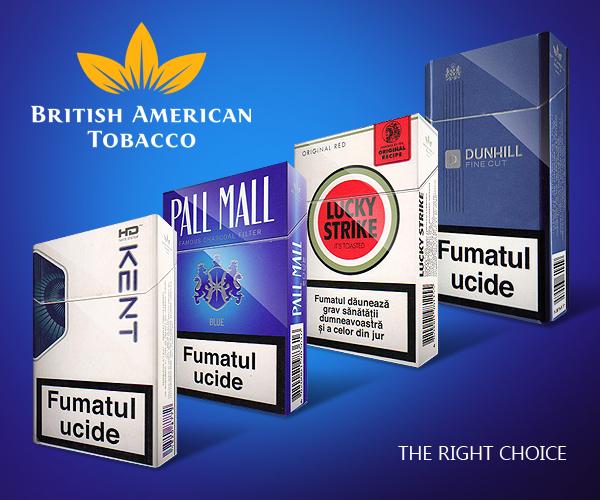 After China National Tobacco and Philip Morris International, British American Tobacco or BAT is the world's third largest tobacco company. Besides its flagship brands Dunhill, Kent and Lucky Strike, the company owns major stakes in some of the largest tobacco companies in the world. Tobacco companies like BAT are a tough bet. The business is stable and growing, but some investors may shun an investment in a product now seen as a health hazard. BAT is well aware of the challenges of selling tobacco to the developed world, so it's turning its attention to the developing world.
The company generated nearly $15 billion last year in revenue and paid a consistently higher dividend. Next generation vapor products are likely to boost revenue even more. Next year, sales of vapor products will generate $1 billion for the company and will most likely reach $5 billion by 2022. With a dividend yield of 2.3% and PE of 11, this is a great sector for income seekers.  
British drinks giant Diageo is a dividend machine. The company has paid a consistently growing dividend since the 1990's. However, the dividends have been growing in British Pounds, US dollar dividends have been volatile due to the fluctuations in exchange rates. Nevertheless, Diageo is probably the world's largest drinks company with nearly $16 billion in revenue, most it earned in emerging markets. The company pays a 3% dividend yield. China's Kweichow Moutai recently overtook Diageo as the world's largest spirits company. But with fresh product launches and new acquisitions, the company seems to be equipped for future growth in the spirits and beverages market across the world.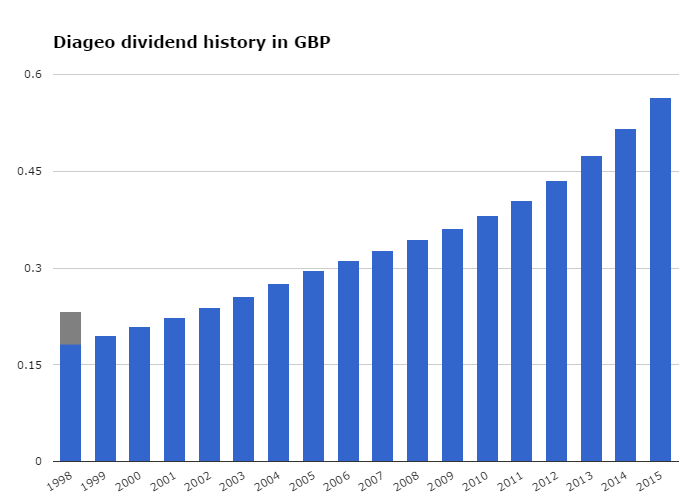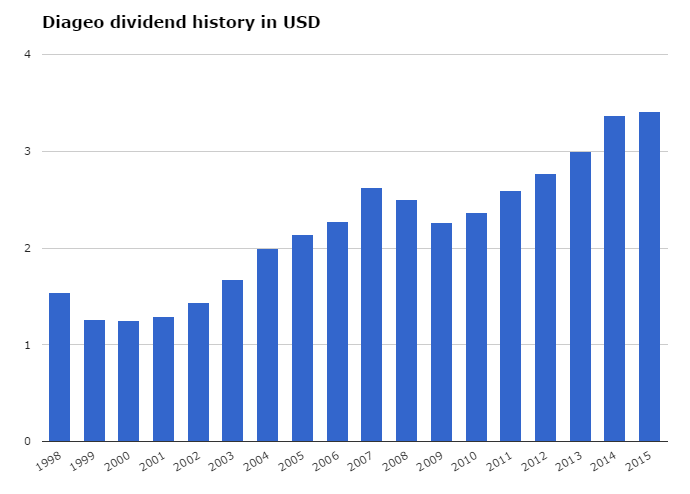 Toronto-Dominion Bank (TD)
While banks with a strong balance sheet and a hefty dividend are rare in America, Canada seems to still have some to offer. TD is one of the biggest banks up north and is a consistent dividend payer. The bank has managed to sustain its profits and growths by focusing on retail consumers rather than large corporate clients. With retail businesses like Scottrade, the company can sustain its profit margins and reduce risk. The dividend payout has grown by 11% annually since 1995 and total returns have been nearly 16% CAGR over the past five years.
Final Thoughts
Some of the best dividend investment opportunities are beyond American shores. The stocks listed here are all well known in their foreign markets and have the ability to create substantially good returns for shareholders. Luckily, they had ADRs or stocks listed here in the US.
While these companies are fantastic and have low intrinsic risk coupled with high dividend payouts, they're not entirely risk free. Foreign companies earn money in their native currency and the translations to USD could make the dividends and profits volatile from an American investor's perspective. There could also be issues with double taxation when it comes to foreign stocks. Finally, foreign companies don't follow the US standards for financial reporting. The reports could be less regulated or have an odd schedule for most investors in the US.
If you're aware of the risks and willing to do your research, foreign stocks like these could prove to be a goldmine of dividend opportunity.