Life expectancy is higher, interest rates are at record lows, and the costs keep rising. It's a difficult environment for retirees. After saving for a lifetime, asset yields are so low that it's difficult to survive on interest or pensions.
Traditionally, the company or government pension plan was more than enough. People held onto jobs for their entire lives at the same company and eventually retired with a generous benefit package that guaranteed a lifetime of earnings. Not only are these employee benefit plans more rare now, many workers doubt they'll stay in their current job long enough to get the benefits anyway.   
With interest rates at record lows and the housing market in bad shape, it's easy to see how challenging it is to retire now. That's why a lot of investors are turning their attention to dividend paying stocks. Stocks may be more volatile than fixed-income securities, but many of the highest dividend payers are now surpassing the yields offered by mainstream investments.
While some people hate the volatility and unpredictability of stocks, others are willing to put a little more capital at risk for higher returns. Almost everyone, however, wants to live comfortably in retirement. We all want to have enough of money to live on when we're too old to work.
Dividend investing, it seems, offers the best solution.
Living Off Dividends
The fundamental difference between fixed income securities and dividend stocks is growth. In retirement you need a steady supply of regular income. Fixed securities like bank deposits and bonds provide that. But they are, by definition, fixed. That means any changes in the value of your money is not accounted for. A sudden rise in living costs will have no impact on the nominal amount you receive in cash, but will have a tangible impact on your lifestyle.
On the other hand, retirement dividends can be counted on to grow. Not only will the stock price steadily appreciate as the company expands over the years, but the amount paid out in dividends should also grow. Of course, this depends on the quality of the company you pick. There are very few companies that can consistently pay growing dividends, but if you find one you need to stick with it for the long term.
In general, retirement dividends can be counted on to increase if the underlying company is of great quality. The company needs to consistently earn more than its cost of capital and manage the money well. If it can do those two things for a long enough period, it will certainly provide a healthy stream of dividends.
Returns
Dividends have also made up a lot of the total returns from the stock market. Over the past eight decades, retirement dividends have contributed over 30% of market performance. Some studies even claim that is you adjust for risk, timescale, and inflation, dividends provide nearly 90% of the returns from the stock market. Needless to say, retirement dividends are a stable source of earnings.
There's also data suggesting dividend-paying companies are more stable than others. This means that the biggest risk of the stock market – capital loss – is limited if you stick to buying the best dividend paying companies.
What we mean by the best dividend companies is the ones that have the least volatility, the best growth, and the least exposure to interest rates. As per Silicon Valley VC Louis Basenese, these three elements come together for the best performing stocks on the market over the long term. Dividend stocks are rock-solid and stable.  
The Risks
But retirement dividends investing is not without its risks. There are, essentially, three risks of dividend investing:
Capital losses

Inflation

High fees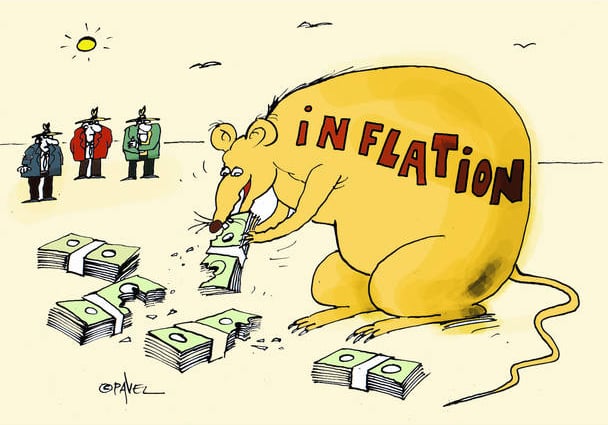 Capital losses occur when the stock performance suffers. If you hold a stock that pays a 5% dividend but the price falls 10% over the year, you'll lose money. Secondly, if your stock pays 5% retirement dividends and the price remains flat, you'll still lose if inflation is 5% or higher.
Finally, we recommend you pay attention to fees and taxes while investing. We've discussed how you can limit your taxes on dividends, but it's just as crucial to limit brokerage fees. Invest with the most affordable broker and invest in the dividend stocks directly. Mutual funds and ETFs tend to take a bite out of your income. It may seem like a few percentage points now, but over the long-term fees and taxes can take a big chunk of your wealth away.
We have mentioned the importance of diversification before. In our opinion, proper diversification limits risk, and lower risk is the hallmark of a rock-solid portfolio. So, no matter how attractive a dividend yield or a certain business model is, your portfolio needs a good mix of different sectors and diverse dividend yields.
How To Find The Best Stocks
There are several factors that go into a good dividend stock. If you're looking for retirement dividends and companies that can sustain your lifestyle with payouts, you need to run a health check on the dividend-paying stocks to see if they're worth buying.
Check the following:
Payout ratio: Companies need to balance the payout ratio. If the ratio is too high, the dividends are exposed to earnings risk. Sudden cut in earnings will make the dividends unsustainable. If the payout is too low, the company is not returning enough cash to the investors.
Balance Sheet health: A healthy balance sheet usually means no deceptive accounting, aggressive revenue recognition or hidden debt. Check to see if the cash flows match up to the earnings figures and if off-balance sheet special entities are being used to hide debt.
Sustainable Business Model: Pricing power and a competitive advantage are invaluable in business. You need a business model that can be sustained and strengthened over time.
Low Cyclicality in Sector: Cycles in certain industries can make dividends and earnings unpredictable. Look for companies that have a long track record of consistent growth.
Conclusion
Managing assets in retirement is overwhelmingly complicated, but it doesn't have to be. With the current low interest rate environment it may be best to live off of dividend-paying stocks. Retirement dividend investing is usually a lucrative and stable way of generating income to sustain yourself. But you need to pick the healthiest dividend paying stocks, diversify to reduce risks, cut taxes and fees, and aim for consistent dividend growth.
Quality stocks can compound over time and create a remarkable income stream for retirees.