When people talk about building portfolios, it seems like a daunting task. You have to do your research, find the best stocks, figure out the intrinsic value, and then add them in the right proportion. It all seems so hectic and convoluted that you may have just considered automating the whole thing or buying the index.
But creating a rock-solid dividend portfolio doesn't have to be so complex. Here are 8 easy steps to help you build a dividend portfolio.
Set Goals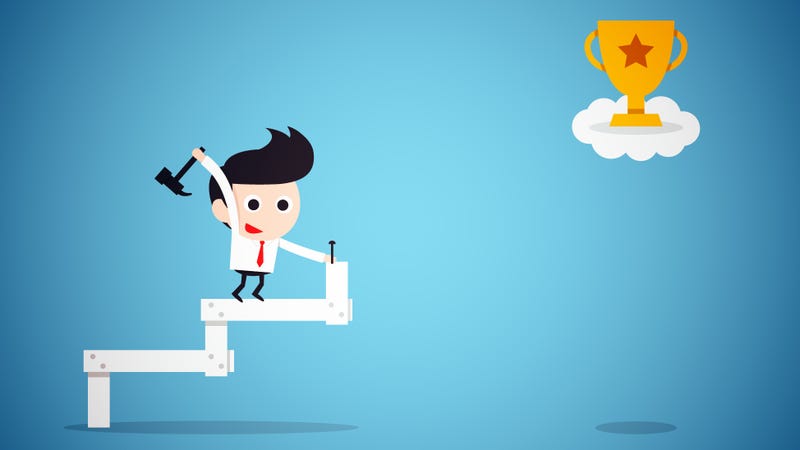 The very first thing you need to do is set objective and goals for your wealth. How much money do you need every month and how soon do you plan to get there. It's a lot like planning for retirement – but you're planning to create income right away and sustain it forever.
2. Set A Target For Yield
The next step is to set a target for the yield. I think this is the easiest step to get out of the way since you can set a target pretty quick if you try being realistic. Your target dividend yield cannot be less than the risk-free rate of return (the yield on a US Treasury Bond) and cannot be more than the highest yield paid out by a listed company in the market. So, at present, the 30 year US treasury note yields 3.12%. Meanwhile, Frontier Communications pays out nearly 9.7% in dividends, which is the highest rate on the S&P 500. So, your target yield should be somewhere between 3.5% and 9.7%.
3. Identify your core competency
Understanding your core competency is incredibly important. Charlie Munger once said that he and his partner (Buffett) were successful mainly because they understood their 'circle of competence' and stuck to it. It makes sense to deeply understand a few key areas and focus exclusively on them. Don't get carried away with the latest fad and new technology. Stock to industries and companies you completely understand.
4. Research
Once you've figured out your goals, competency, and yield target, it's time to start reading. Read as much as you can and figure out the very best sources for information on your industry. Look for academic journals, great news sources, and blogs like Dividend Appreciation to get the best data. You can apply this information to find and buy stocks that will outperform the market. You need to find the best companies with the most potential, calculate their intrinsic value, apply a margin of safety, and see how much exposure to the industry your portfolio can take.  
5. Start Small
Once you've spotted the company you want to invest in and done the calculations needed, don't just go out and spend everything you have on it. There is a more elegant and logical way to buy into a stock. Buy the stock in phases over a certain period. This will allow you to bring down the average buy price and gradually expose yourself to a new company.
6. Create a Core
Once you've picked a stock that's at the right value and part of your core competency, it makes sense to create a strong and sustainable core of similar stocks. Concentrate your holdings in particular sectors and don't hesitate to put very large amounts of money into high conviction stocks. You can put a substantial portion of your portfolio into a company you fully understand, offers great value, and that you can hold for many decades. This means avoiding cyclical companies that are more volatile than most. Your core portfolio should be long-term and as stable as possible. Go for blue chips and find the perfect balance for diversification.
7. Regular Updates
Things change and so should your portfolio. There's simply no way to predict the future and things can get pretty tricky when the economic climate changes. Certain businesses may stop performing as well if market dynamics change while other will perform better than expected. Cut and prune your portfolio at regular intervals. Read the annual and quarterly reports of the companies in your portfolio to figure out if you should buy more or sell some. Basically, make it habit to repeat all the steps that got you to invest in the stock. Check for intrinsic value again and if the stock is overvalued, sell. Buy more if you think the stock is grossly undervalued and still promises great potential for growth.  
8. Allocate Like A Professional

Finally, don't just stick to stocks. If you do a good job and build a dividend portfolio, turn your attention elsewhere to diversify appropriately. Look for real estate investments, REITs, peer-to-peer lending platforms, and bonds. A range of different asset classes will reduce the risk your assets face and boost your overall returns.  Diversifying and allocating assets is a tricky art that needs a balance between risk and reward. But you can surely master this art over time.
Conclusion
You need to start with the basics if you want to build a dividend portfolio. Start by asking yourself some key questions about your goals, interests, and need for yield. Then move onto figuring out your areas of core competency. Create a rock-solid income generating portfolio by allocating money properly and diversifying appropriately. It's just eight easy steps to financial freedom.